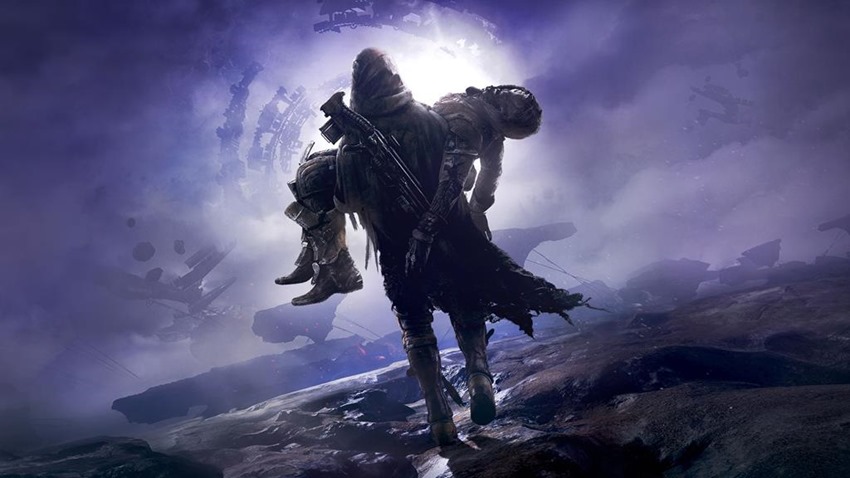 Destiny 2 is in healthy condition right now, thanks to a slew of constant tweaking, content drops, and next-gen upgrades that have made a rather stunning solar system of danger look better than ever. It's also a much more manageable game on hard drives, but cutting that excess weight came at the cost of shedding a few kilograms of story content.
Bungie created a vault to place Destiny 2 content in, destinations, and activities that weren't seeing a lot of attention from fans and were taking up space. Mars and Mercury were vaulted, along with their various activities, and it looks like the Forsaken campaign will be the next piece of substantial content to be temporarily retired.
"Forsaken content will be vaulted at some point," Bungie general manager Justin Truman said in an interview with Eurogamer., remarking how Forsaken's current narrative inteferes with the ongoing seasonal stories that have brought the character of Uldren Sov back from the dead and thrust him back into the spotlight.
I think in the same way we don't want eight raids, it's the same thing with storylines–we don't want when a new player enters into Destiny, there's five different competing storylines that they could start playing and in some of them, Uldren's a good guy, and in some of them he's a bad guy, and it's not clear if you're playing them out of order.
In a way, it makes sense. Seeing Crow in his former life as Uldren Sov running about the Tangled Shore murdering beloved Vanguard leaders and being a smug thorn in the side of anyone who gets in his way can be confusing when you hop a transmat to the HELM and see him standing around the war table trading words with Osiris.
Some of Forsaken's content has likely also fallen out of favour with fans, who don't visit those destinations too much unless there's a chance to commit Cabal genocide and earn a few bounty rewards along the way. If just the narrative of Forsaken is removed, it'll be a big cut but one that still leaves two great destinations ripe for exploration in future seasons.
If Forsaken content is removed entirely though? That'll mean the end of the Tangled Shore, the Dreaming City, the Last Wish raid, the Shattered Throne dungeon, and a whole bunch of content on top of that. It'd be a shame, because Forsaken's content is to Destiny 2 what The Taken King's drop of fresh new ideas was to the original Destiny.
"We want to curate that experience," Truman added.
We're probably not going to go in strict chronological order–like, oh, the next Destiny 2 destination that came in the launch Destiny would be the next one to Vault. Instead, we're thinking about it in terms of, which one of these destinations or experiences is doing the least to the overall healthy ecosystem? And that can range from, which ones have the most exciting experiences that we want to stick around, it could be to do with combatant usage, like, hey, if we get rid of this, there just aren't that many places where Cabal are in Destiny 2 anymore.
If Forsaken content is on the chopping block, it'll likely be thrown into the vault next year when The Witch Queen expansion arrives. Each new expansion adds at least one new destination to explore, and Savathun's scheme to subjugate humanity is likely to be a big campaign that will require some space to be made for her various machinations.
Whatever Bungie's ultimate plan is for Forsaken's future, now's a good time to get a few runs in for Reef gear and prepare to say farewell to Spider.
Last Updated: March 12, 2021