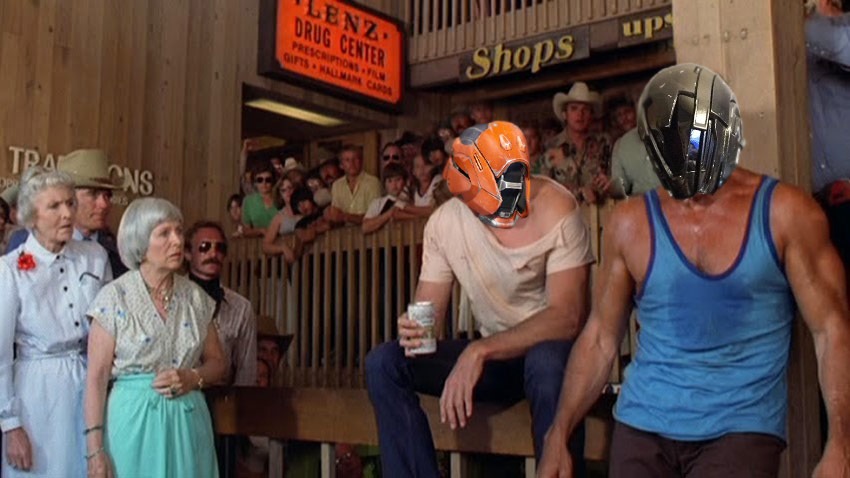 I never thought I'd admit it, but I'm actually having a blast in Destiny 2's Crucible. Supremacy is my jam as I slide into enemy crests and bullets, Elimination is responsible for making most of my hair white and making every mode a dedicated four-on-four fight to the finish has resulted in the perfect number of Guardians playing at any time.
The Crucible itself is also the tale of two types of players. Want a brief distraction from scavenging in the EDZ? Then hop into Lord Shaxx's Quickplay mode. Want to prove your mettle and face opponents on your level? Go pay Lord Saladin a visit and prepare to be matched up with players from around the world who mirror your skill in the Crucible in the Competitive playlist.
At least, that was the plan when Destiny 2 launched. As of now, folks say that the Competitive Playlist is more unbalanced than an Alex Jones political debate, often resulting in players facing opponents way above their skill level or nowhere even near it. A problem that developer Bungie is well aware of. "According to the finer minds on our team, the Competitive playlist needs some love," Bungie wrote in their weekly update.
We are applying that fix right now. Too many players are getting stomped by opponents who grossly outmatch them. In order to match you properly with an opponent in your league, we need to apply your skill rating. There is a bug we need to fix to ensure that this is done properly. If you've been having fun in Quickplay, nothing has changed. Game on. If you've been getting your ass kicked in Competitive, you'll have more of a fighting chance.

If you've been kicking ass in Competitive, we're sending some worthier opponents your way.
Destiny's Crucible was constantly evolving since it went online in 2014, and Destiny 2 will be no exception. In other Crucible news, Bungie also released a trailer hyping up what appears to be the replacement to the iconic Trials of Osiris, the Trials of the Nine. Here's all several seconds of the new event, which kicks off at 19:00PM tonight. That's 13:00PM ET time for our friends in USA-Land:
Last Updated: September 15, 2017