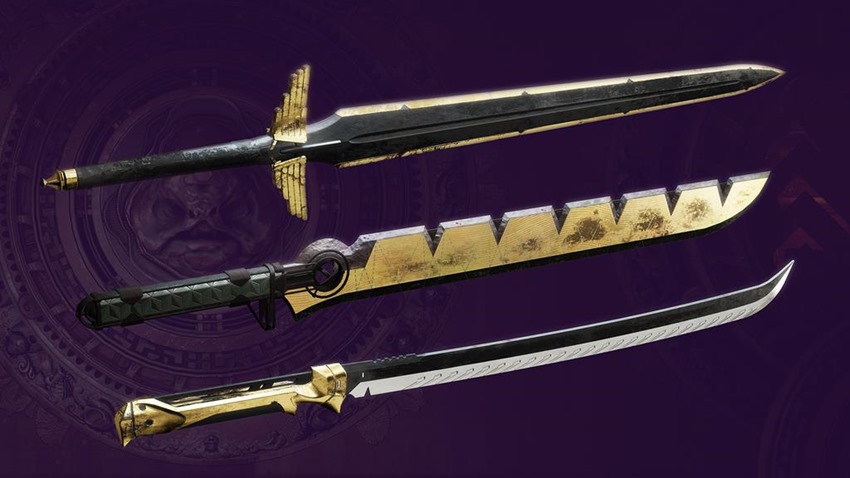 He may have been a bit of a fat bastard when you fought his opulent ass in the Leviathan raid, but ol' Emperor Calus may not have been so bad after all. When the latest season of Destiny 2 kicks off this week, it's not only bringing with it some new tweaks and upgrades to its formula, it's also making some cha-cha-changes to how one of its reward systems works.
Guardians who take on the Menagerie are going to have a chance to not only earn some sweet loot, but also sweet loot that they actually want. If you can survive the Menagerie, you'll earn runes which can be used with the newly acquired Chalice of Opulence. Grab enough runes with a view, and you can choose which items you want. Here's how the full system works according to Bungie:
Each player will claim their Chalice at the start of the Season through an introductory quest line. From there, it can be shared between different Guardians on the same account.
Earn runes to slot on your Chalice through the following: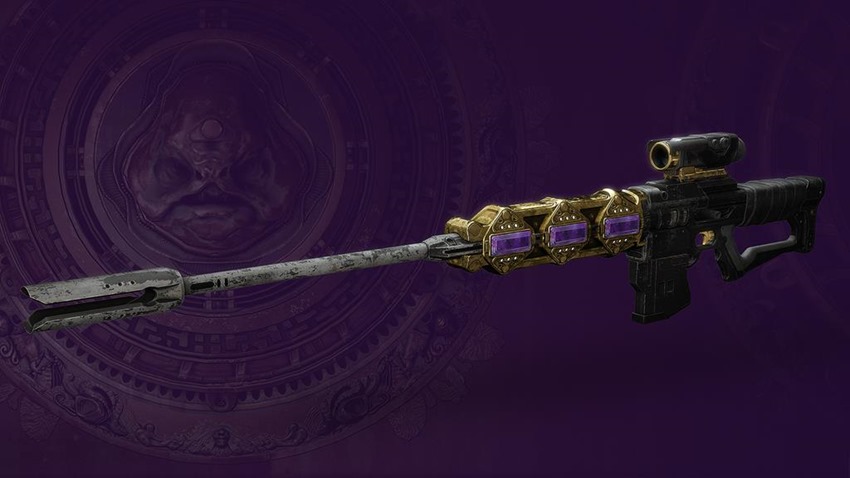 Completing weekly bounties
Opening up the weekly chests on the new Nessus Barge
Using a consumable that will reward you a rune after a strike, Crucible, or Gambit completion
The same consumable will also give other players in your fireteam a chance to earn an additional rune
Slot the runes into your Chalice before you enter the Menagerie
Play the Menagerie to earn your rewards
Completing the Menagerie will award you the gear you chose with your rune selections
Each rune affects what you receive and some of its properties, depending on how you slot them
That's not the only thing the Chalice can do for you! Destiny 2 will also have plenty of new triumphs and bounties to pursue, with each accomplishment rewarding players with more than just kudos. You'll get your hands on a new currency by the name of Imperials whenever you finish a bounty or ding a triumph, with these absolute monetary units being used to purchase perks and more weapons: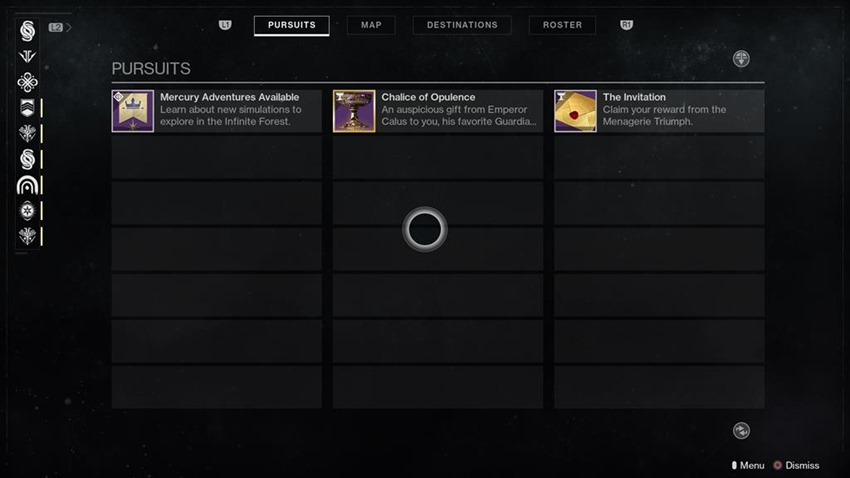 You will have a host of new Triumphs and bounties to complete that will reward a new currency called Imperials. Using these Imperials, you can upgrade your Chalice to acquire a variety of perks with a wide range of effects, from giving you more powerful rewards per week to allowing you to choose the specific gun and Masterwork stat you get from the Menagerie!
Imperials can be earned via plenty of methods:
Completing weekly bounties
Completing certain Triumphs
Using special consumables that allows for Imperial acquisition
Chalice upgrades that allow you to earn Imperials through playlist activities
And here's a look at the upgrades you can purchase with them: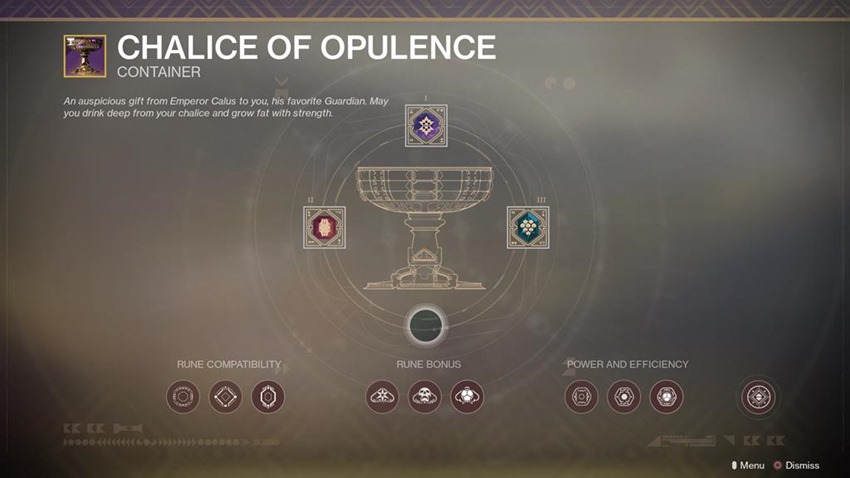 Unlock additional rune slots to allow more control of an item's specialization
Upgrade it so you earn more runes, or more rune variety
Upgrade to allow for additional powerful rewards from the Menagerie
So, for example, if you wanted to earn a random roll of a "Beloved" Sniper Rifle with Handling as the Masterwork trait, you would use a Rune of Jubilation, any red rune, and any purple rune. This rune configuration is your freebie. We're excited for the community to come together and uncover combinations for each Menagerie reward.
I've got a feeling that Destiny 2 in its current format, is in the twilight part of its lifecycle. Will there be more content on the horizon? Absolutely, but it's the Destiny beyond the age of Forsaken and the Annual Pass, that I'm keen to see. The ball is in Bungie's court, now that they're an independent.
Last Updated: June 3, 2019