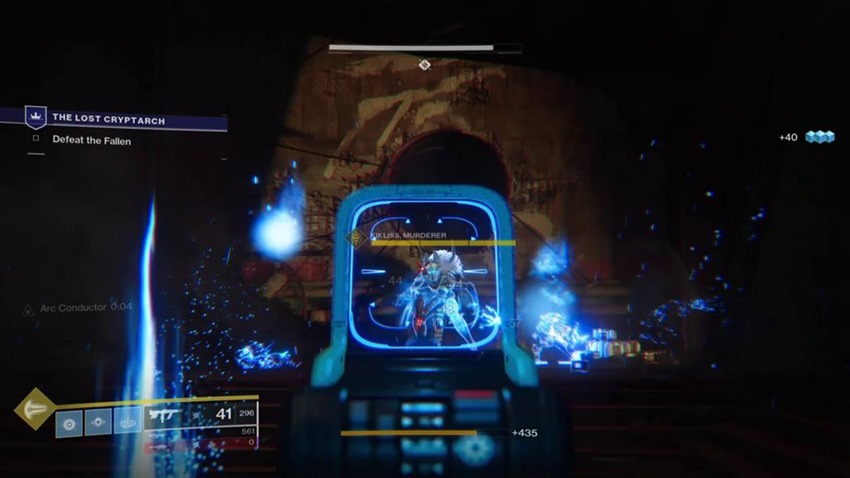 Say what you like about E3, but it's hard to deny just how effective a good trailer can be when it coms to showing off what a game may be capable of. The product may change and what you see on the screen is in no way indicative of what you'll actually get (Meanwhile at Ubisoft: Hey my ears are burning), but for a few glorious minutes, you get a promise of a game that'll rock your socks off.
Rewind to the year 2013 and Bungie is ready to rock and roll with a first look at Destiny. It's a simple trailer, one filled with the usual rehearsed banter of a thousand gameplay debuts that has been seen by millions across the world, but the action is tight and the promise of a brave new universe to explore looks tantalising:
It's 2018, and while Destiny 2 may not have eclipsed the Halo series as Bungie wanted it to, the game is still a ton of fun to play. Especially when certain quests pop up to keep Guardians stocked up on Exotic new arms. For the last three weeks, a search for justice has played out across the solar system. Guardians have hunted down renegade Fallen, dealt with their heaviest hitters and uncovered new clues as to who killed the Reef's cryptarch, Master Ives.
All roads eventually led back to one location: The Cosmodrome, and Destiny's oldest villain. Payback, was long overdue:
So is Thunderlord worth the effort? Absolutely. It's a hell of a gun, the first of its kind in Destiny 2 and a familiar callback to the first game. It's also ludicrously powerful, an ideal slayer of dragons and did I mention yet that it reigns actual lightning bolt from above the longer you hold the trigger down? Heck, you should see what several Thunderlords can do to the biggest bad in Destiny 2 currently, Riven of a thousand voices:
It's not the first time that players have returned to the Cosmodrome, as Destiny: Rise of Iron still featured a mission where players could reassemble their first weapon into a Swiss Army tool of destruction if they braved the breach once again. This time however, that journey feels full circle. Amanda Holliday remarks that it's very likely the last time that Guardians will ever explore the ruins of the Russian frontier where they were reborn, and I feel that she has a subtle point to make.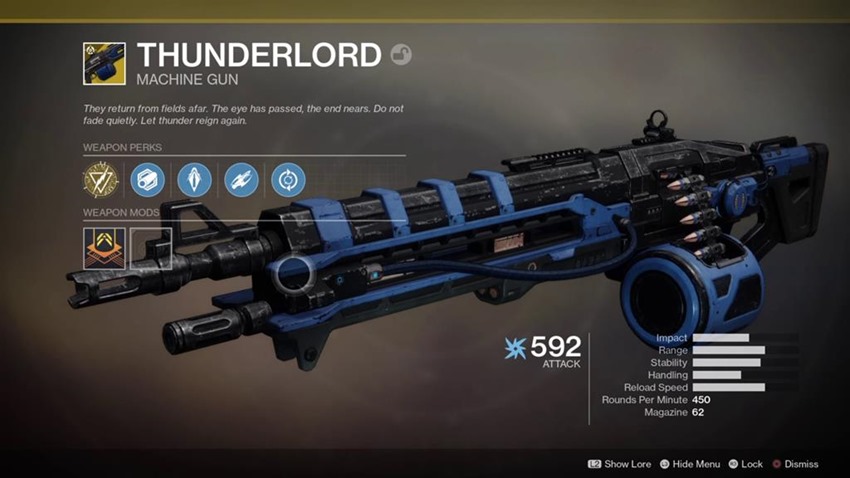 If I'm leaving that dangerous site of new beginnings for good though, I'm glad that Thunderlord is coming with me on this journey.
Last Updated: November 14, 2018