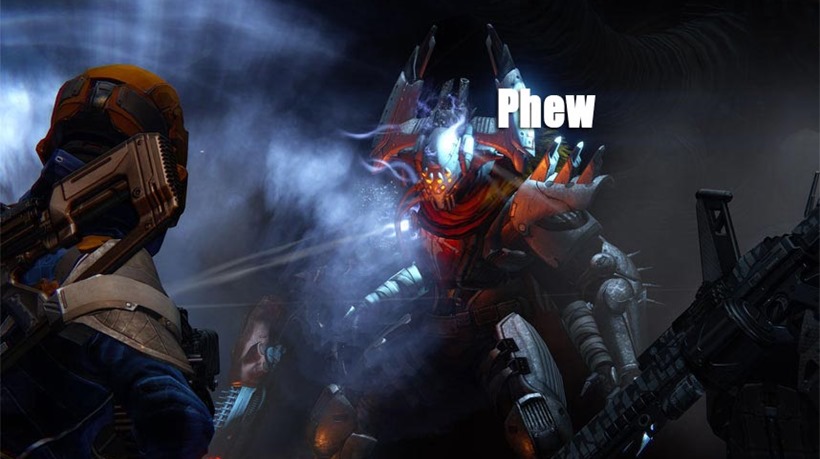 Cha-cha-cha-changes! Last week saw a new storefront pop up for Xur, as the infamous salesman dropped guaranteed Exotic weapons for a more random selection of goods. Beyond the legacy engrams, Xur also had something else on his shelves: The Three of Coins.
An item which could drastically increase your chances of earning an Exotic engram from a fallen Ultra boss, the Three of Coins quickly found itself sold out when Guardians figured out a loophole that allowed them to farm bosses when the buff was applied.
That resulted in a lovely weekend of just about everyone playing the Scourge of Winter, kamikazing themselves into oblivion in a quest for mighty loot. And yes, it did work, as I got myself a few nice weapons using the process as Draksis dropped some damn fine loot.
This was done purely for research, of course.
Don't expect to see Draksis drop the goods this weekend though, as the Three of Coins has been fine-tuned in the latest hotfix, which also includes these other fixes:
Fixed an issue with Year 1 Moments of Triumphs in which Golden Chest node completions were disappearing after TTK release
Fixed an issue where players who reached Level 40 before turning in the Reach Level 30 objective did not properly receive the Level 40 quest
Fixed an issue where the quest "High Value Targets" did not correctly reward Legendary Marks upon completion
Fixed an issue where Year 1 Strikes were not dropping Uncommon and Rare quality gear as intended
Some treasure chests in the Dreadnaught are now in a location that only allow them to be looted once per spawn
Three of Coins now provides a smaller increase in Exotic Engram drop chance when rapidly killing Ultras
Dismantling leveled-up Exotics now have a reduced chance to produce 2 Exotic Shards
It was fun while it lasted. For those of you who still need to collect Hadrium Flakes for your sword once the main quest is over, it's also going to take you a bit longer now to do so.
The Three of Coins will now most likely work the way it was intended to, rewarding players who tackle the Strike playlists. At least this weekend, Draksis can rest easy and not fear random rockets.
Last Updated: September 25, 2015