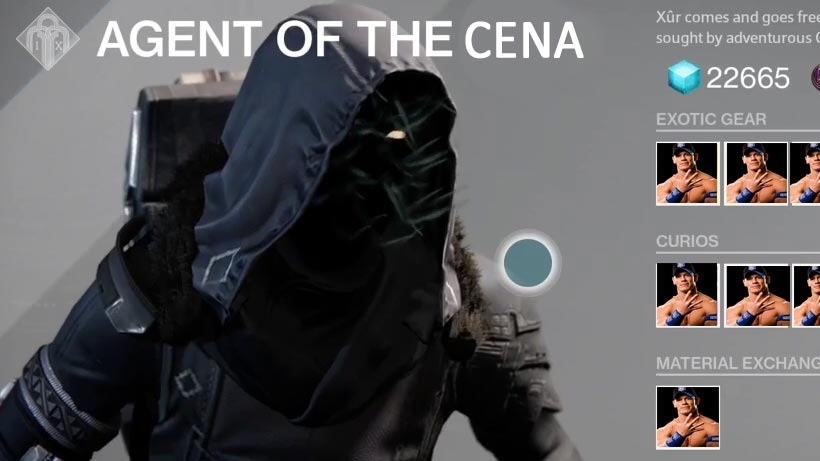 Oh Xurry. You came and you gave without talking too much, But I sent you away! Oh Xurry, well you took my Strange Coins from my hands that were shaking, and I need that Monte Carlo today! Oh Xurry!
It's past 11 in the AM this side of the world, and the Agent of the Nine is once again back to take the strangest of coins from you in exchange for some armour and weapons. So where is Xur? This week, Xur can be found in the Tower, near the Speaker.
So, what's the Xurmeister got for sale this week? Why, this stuff:
Helm of Innermost Light – 13 Strange Coins
Celestial Nighthawk – 13 Strange Coins
The Impossible Machines – 19 Strange Coins
Exotic Engram: Helmet – 13 Strange Coins
Legacy Engram: Primary weapon engram – 31 Strange Coins
Three of Coins – 7 Strange Coins
You've got until 9AM GMT on Sunday morning to earn some Strange Coins. Remember, Strange Coins are much easier to get your hands on lately. Just do a few daily bounties, encode a few engrams and you'll have more than enough for when Xur arrives on Friday. Have fun shopping!
Last Updated: November 6, 2015