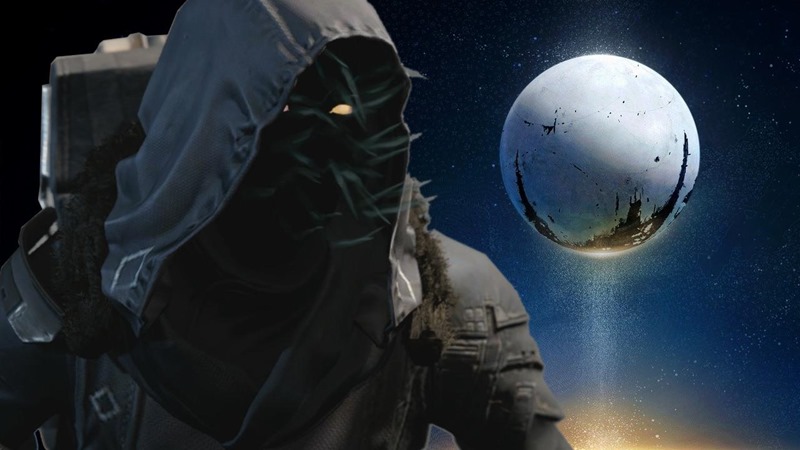 Ah, the trusty sidearm. In Destiny, they're perfect backup weapons to have equipped in your secondary slot. They may not pack the raw power of a hand cannon, but they make up for that disadvantage by being quick to draw, fire and reload. Last week saw Xur hand out one of the newer exotic sidearms, the Trespasser.
A Fallen-vanquishing piece of death, the Trespasser chews through ammo as it spits out a trio of hot arc-based destruction with every pull of the trigger. And double that if certain requirements and perks are met. So what's ol' Xur got for sale this weekend? Well you'll need to find him first, and you can do just that for a handful of days once again in Destiny.
This week, you can find Xur hanging out around the Tower, under the hangar in the bar.
Here's what Xur has for sale this weekend:
Immolation Fists – 13 Strange Coins
The Stag – 13 Strange Coins
Skyburner's Annex – 13 Strange Coins
Hawkmoon – 23 Strange Coins
Fallen Assassin weapon Ornament – 25 Silver Dust
Heart of Gold weapon Ornament– 25 Silver Dust
You've got until 9AM GMT on Sunday morning to earn some Strange Coins. And you can quote me on that. Remember, Strange Coins are much easier to get your hands on lately. Just do a few daily bounties, decode a few engrams and you'll have more than enough for when Xur arrives on Friday. And for the Traveller's sake, stop talking so loud already.
Last Updated: October 21, 2016