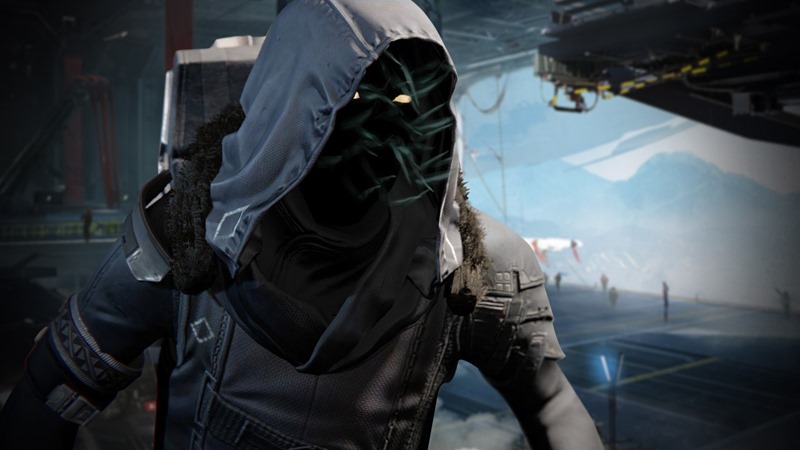 WE ARE HERE TO MAKE DESTINY'S XUR EVENT METAL. A FRIDAY BLACKER THAN THE BLACKEST BLACK, TIMES INFINITY. In case you have no idea what I'm referring to, I'm referencing Metalocalypse there, and their rather wonderful jingle for Duncan Hills coffee. Destiny has a lot in common with the greatest death metal band of all time when you think about it.
They're both totally metal, drive their fans made with extended leaves of absence and both properties have featured their lead characters fighting a lake troll abomination. Good stuff. Anyway, enough waffling, it's time to find Xur on this blackest of Fridays. This week, you can find Xur hanging out at the Tower, in the corner of the hangar.
Here's what he has for sale:
Voidfang Vestments – 13 Strange Coins
Immolation Fists – 13 Strange Coins
Crest of Alpha Lupi – 13 Strange Coins
Patience and Time Sniper Rifle – 23 Strange Coins
Prototype weapon ornament – 25 Silver Dust
Iconoclast weapon Ornament – 25 Silver Dust
You've got until 9AM GMT on Sunday morning to earn some Strange Coins. And you can quote me on that. Remember, Strange Coins are much easier to get your hands on lately. Just do a few daily bounties, decode a few engrams and you'll have more than enough for when Xur arrives on Friday. And for the Traveller's sake, stop talking so loud already.
Last Updated: November 25, 2016