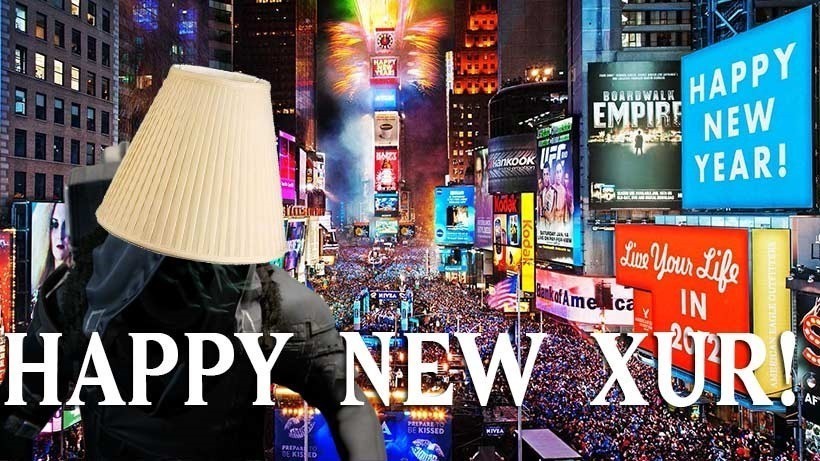 Happy new Xur! Right now, you're recovering from the mother of all hangovers thanks to an annual tradition of drinking enough alcohol to kill an elephant on the final night of the year. Awesome. So do yourself a favour and turn down the lights, try not to make any loud noises and brew up a strong pot of coffee, because the Agent of the Nine is feeling a bit tender this morning. Hoo boy, the Hive may be soulless murder monsters but they sure do know how to throw a party.
This week, you can find Xur nursing a hangover over at the Tower, near the Guardian Vanguards.
Here's what he has for sale this week:
Empyrean Bellicose – Titan Helmet – 13 Strange Coins
Sealed Ahamkara Grasps – Hunter Gauntlets – 13 Strange Coins
Starfire Protocol – Warlock Chest Armour – 13 Strange Coins
Invective – Exotic Shotgun – 23 Strange Coins
Three of Coins – 7 Strange Coins
You've got until 9AM GMT on Sunday morning to earn some Strange Coins. Remember, Strange Coins are much easier to get your hands on lately. Just do a few daily bounties, decode a few engrams and you'll have more than enough for when Xur arrives on Friday. And for the Traveller's sake, stop talking so loud already.
Last Updated: January 1, 2016