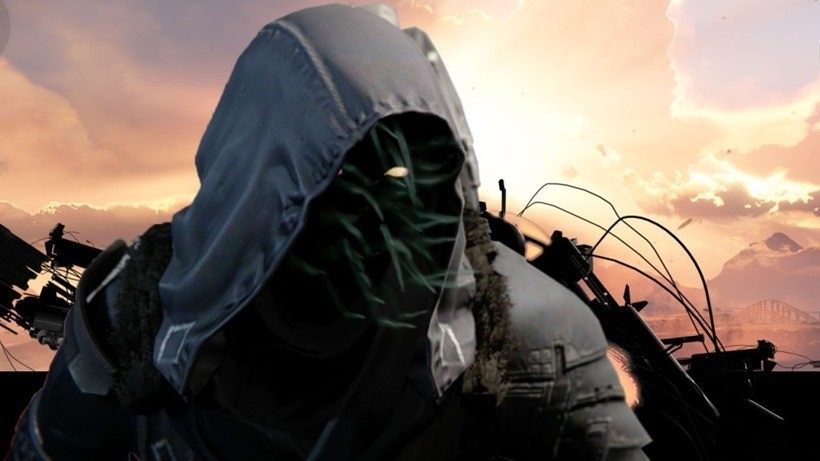 There's just two more weeks until Santa Xur arrives. Now remember, if you want Santa Xur to visit, you're going to need to be a good Guardian. Santa Xur rewards those well-behaved Guardians who brush their teeth, treat their Ghosts with respect and pop a few caps in some Fallen asses. You have been a good Guardian, right? You don't want the Taken Krampus coming after you, as only light level 500 weapons have any effect on him.
Anyway, while I put some motes of cookie lights out for Santa Xur, I'll make do with his regular Friday appearance today. Good ol' Xur!
This week, you can find the Agent of the Nine hanging around the Tower, opposite Lord Shax as you make your way to the Vanguard.
Here's what he has for sale this weekend:
Helm of Inmost Light – Titan helmet 13 Strange Coins
Radiant Dance Machines – Hunter boots – 13 Strange Coins
Nothing Manacles – Warlock gauntlets – 13 Strange Coins
Monte Carlo – Exotic Autorifle – 23 Strange Coins
Legacy Engram – Primary Weapon engram – 31 Strange Coins
Three of Coins – Consumable – 7 Strange Coins
You've got until 9AM GMT on Sunday morning to earn some Strange Coins. Remember, Strange Coins are much easier to get your hands on lately. Just do a few daily bounties, decode a few engrams and you'll have more than enough for when Xur arrives on Friday. Have fun shopping!
Last Updated: December 11, 2015