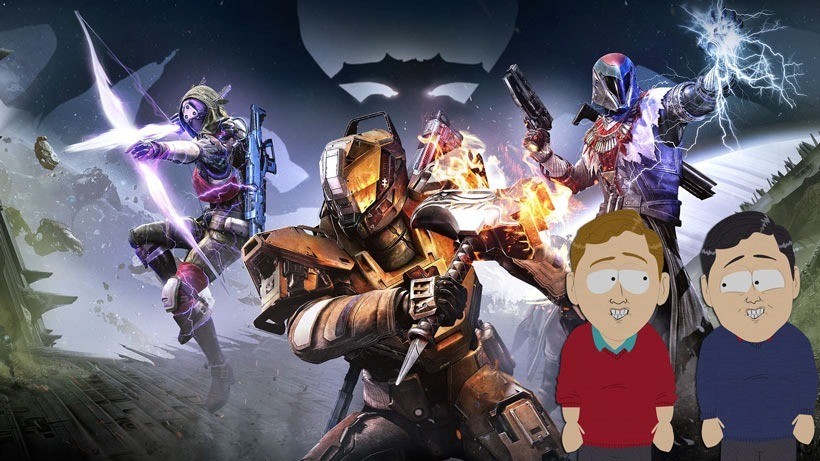 Destiny's first big raid, The Vault of Glass, was everything that Bungie promised and then some when Destiny first launched. Say what you like about the lukewarm 1.0 version of Destiny, but that Raid was a devious and cunning beast of a mission that required proper teamwork to handle. The follow-up raid, Crota's End, wasn't a worthy sequel and instead worked best as a Wednesday night resource and weapons harvest.
And then you have King's Fall. Arguably Destiny at its very best, this is a raid that will push any team of Guardians to their limits thanks to some cunning traps, obstacles and a boss fight that has you fighting a kaiju-sized Space-Satan. King's Fall is pretty challenging, although there are plenty of dedicated Destiny fans who can probably walk through it by now, having memorised several patterns. Well get ready, because that raid is going to kick your light level 310 ass all over again.
Next month sees Destiny undergo another big update, with developer Bungie looking to streamlline their MMO shooter even further. Top of the change-list, is a tougher King's Fall raid that'll include new challenge modes, because some people get off on pain apparently. "Early in December, one of the King's Fall bosses will offer their challenge each week," lead raid designer Gavin Irby wrote in the latest Bungie Weekly Update.
You'll see which boss when you select the Raid in the Director. It will display next to a skull, just like one of our Nightfall modifiers. They work on both normal and hard mode, and offer rewards to match. Each boss's challenge requires that you defeat them in a very specific manner.

How, exactly? We're going to leave that up to you to discover (but apologies in advance to those that run the single-pool strat for Golgoroth). Good luck, Guardians!
That's a first for Destiny then, as neither the Vault of Glass or Crota's End have any such challenges. Just ask the people who run them every week. HEYOH! Bungie also teased some big news for next week, using food synonyms that just made me realise that I haven't had any breakfast yet and a week-old half-slab of Aero doesn't count:
We know that you're anxious to see what we have cooking up for December. Although we hope to keep the main course under wraps a little while longer, we'll have some meaty details ready to go as early as next week.
In other news, I may still be one of the worst Destiny players alive, and am already crying naked and alone in the shower at the thought of the game being even more challenging my stupid thumbs.
Last Updated: November 26, 2015