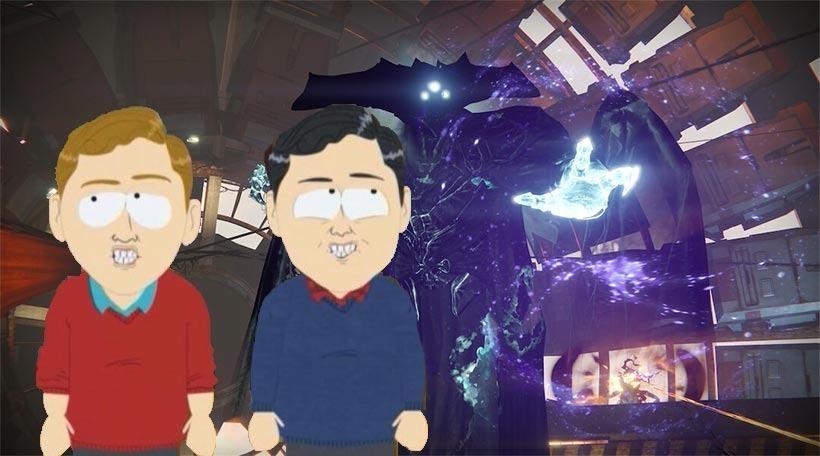 I don't…I don't want to talk about King's Fall. And I most certainly do not want to talk about the fact that I'm now on a first-name basis with the black void of Oryx's dimension after having fallen into that abyss one too many times during THAT specific sequence. King's Fall veterans, you know what I'm talking about.
I've yet to beat the King's Fall raid, but I totally will eventually, thanks to the fantastic community of Destiny players who have offered to help me get through this difficult and trying time. Thing is, they'll be holding my bloody and severed hand during an even more difficult challenge, as the King's Fall raid adds extra challenges later this week.
Extra challenges of course, coming from the hard mode addition.. On on Friday, 23rd October at 10am Pacific time, King's Fall will open up doors to give Guardians an even more insurmountable challenge to tackle. And you might be wondering, what makes a difficulty mode newsworthy, while I quickly hide some scraped barrels in the corner.
But that's the charm of Destiny you see. That extra layer of difficulty; that spike in enemies and their resistance to your finest Hawkmoons and Monte Carlos. And overcoming all of that, powering through and finding your groove with your pals? That's what makes the challenge worthwhile. That, and there better be some decent loot at the end.
According to Eurogamer, loot dropped from this Raid will be between 310 and 320 on the light level scale. Considering that I haven't even cracked the magical 300 number in Destiny, this already has me drooling. More so than usual, anyway. Also, keep an eye out on Nightfall Strikes later this week.
They'll be getting a tune-up to reward players with better loot as well, to make all the effort in completing them worthwhile.
Last Updated: October 19, 2015