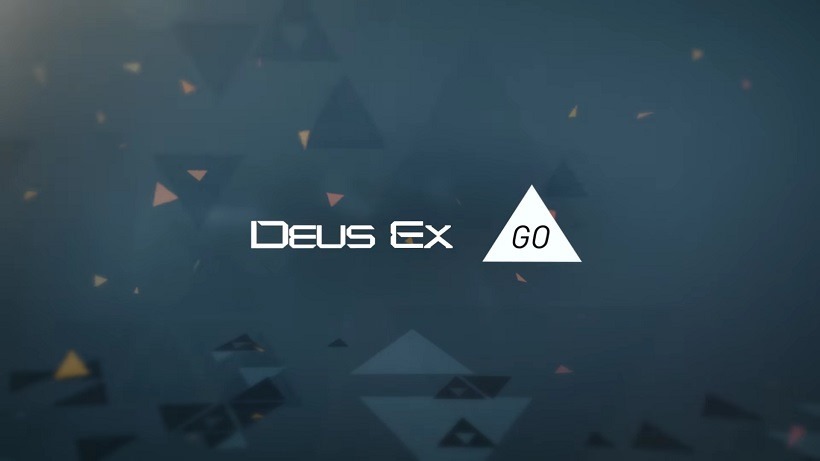 Square Enix might be hitting all the right notes with their current AAA releases in Hitman and Rise of the Tomb Raider, but there's another series which has really been breaking ground as it grows. The GO puzzle series is a great example of not only how to adapt existing franchises for spin-offs, but also create engaging, unique puzzle adventures in the process. The most recent one, Lara Croft GO, is one of the best mobile games you can buy, and soon Deus Ex will vie for that crown.
Amidst all the news surrounding Deus Ex: Mankind Divided last night, Square Enix Montreal revealed that Deus Ex GO will be coming to smartphones and tablets later this year. In yet another game that Adam Jensen gets to be (silently) broody, Deus Ex Go will transform the RPG franchise into another turn-based puzzle title, along with some of the augmented combat you know from the core series.
Just like Hitman and Lara Croft before it, Deus Ex GO will integrate some of the key elements from the title its adapted from. As Jensen you'll use augmentations and futuristic weaponry to make your way through the turn-based stages. You'll also have to use hacking, stealth and perception to avoid nasty traps, although it seems you're safe from exploring ventilation shafts for now.
Hitman GO did similar things with its interpretation, transforming the elusive Agent 47 missions into tightly packed puzzle assassinations. Lara Croft GO dialed up tomb exploration to eleven, while also retaining some of the earlier elements that made her games so engrossing. Deus Ex GO, if history is to go by then, is in good hands.
It should be out after Mankind Divided, which is just a few short weeks away now.
Last Updated: June 9, 2016