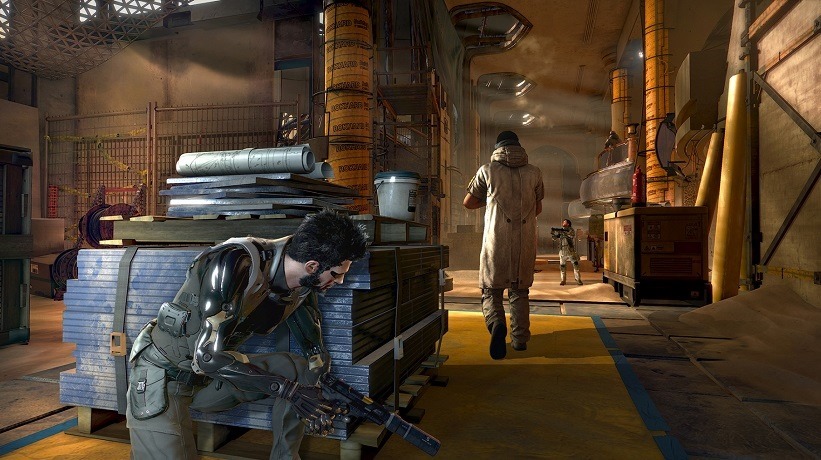 And now it's not about the god-awful boss battles from the series reboot a few years back. Eidos Montreal is busy wrapping up work on their highly anticipated sequel to the surprisingly hit reimagining of this cult classic series, and so far Mankind Divided looks like a lot of the same. The same with a really heavy layer of refinement over it, which is great considering some of the smaller, more irksome issues with its predecessor. Like its open-world hubs, which felt dead at the best of times.
In a slew of new previews and nearly half an hour of new footage, it seems this is another facet of gameplay that Mankind Divided it directly addressing. Dropping "I didn't ask for this" hero Adam Jenson into a very different looking area of Prague, Mankind Divided immediately makes you feel like you're living in the fallout of your decisions from the first game. There's a thick sense of oppressive control over the game's augmented population, and it adds to this sense of division that the game is trying to drive home.
Check out PlayStation Access working their way through Prague below
There's also more interesting people to talk to in and around the crevices of the city, which adds a lot more role-playing to the combat-heavy formula. But if you're here for shooting and asking questions later, there's something for you too. It's more stealth orientated in this particular playthrough, but helps show off the difference between lethal and non-lethal approaches to getting around (or going through) enemies.
Jensen has a vastly bigger array of augmentations to mess about with this time too (apparently he had some dormant settings that he managed to activate, or something), and they should shake things up in a meaningful way. Or not, who knows at this point. At least we don't have long to wait, with Mankind Divided set to launch at the end of August.
Last Updated: July 19, 2016