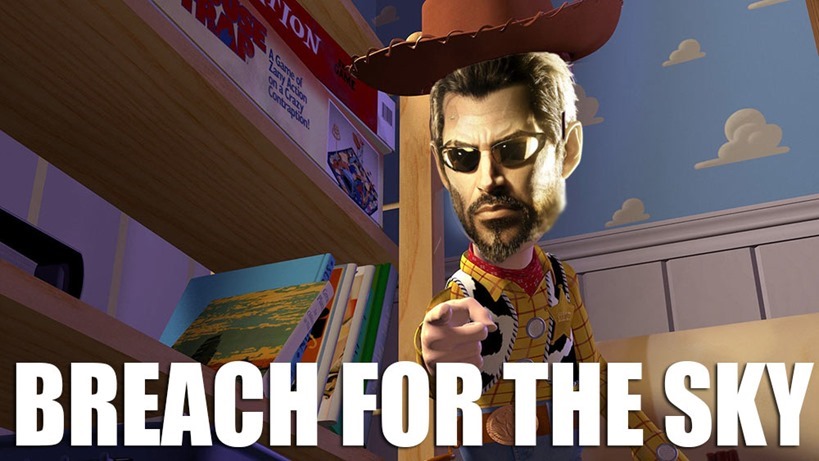 Now this, is something that I asked for. The stream for Deus Ex: Mankind Divided ended yesterday, and with it came a ton of new information. No word yet on whether we'll finally be allowed to strangle Pritchard from Deus Ex: Human Revolution, but a brand new look at the in-game city-hub of Prague was shown off. In a video. Which is right below this sentence. Grab some popcorn, it's a nice and meaty guide to the world of tomorrow:
If you can't see the video above, then the gist of it was a walk through the city-hub of Prague, an "expansive and dense location which will allow players to meet a variety of characters, take on side-quests, and explore indoor and outdoor areas". This demo was set in the poorer district, and featured Adam Jensen seeking out underground augmentation specialist Vaclav Koller so that he could get his augmented legs fixed. Since I'm so nice, here's a gallery of screens as well:
The biggest news of the night however, was the unveiling of a new mode with Deus Ex: Mankind Divided – Breach, an arcade shooter that swaps the more layered strategic action of that game for something more frantic and actioney. And connected to puzzles, as players become virtually real and decide to hack into sensitive information with digital bullets.
Players can also augment themselves, hit up some challenges and acquire funds to upgrade their skillset. "Breach is an innovative game mode included in Deus Ex: Mankind Divided," the press release said.
This new take on the game offers, for the very first time, an arcade approach on the gameplay of Deus Ex: Mankind Divided, providing players with a connected puzzle shooter experience. As a Ripper, your objective is to obtain and sell highly classified corporate data by infiltrating some of the world's most secure servers, using the funds you acquire to upgrade both your skills and arsenal.
Looking solid! Obviously, more will be revealed next week at E3 2016 as Deus Ex: Mankind Divided is just around the corner. August 23 to be exact, on PC, PS4 and Xbox One. And if you'll excuse me, I'm going to gawk at those streams, because I'm totes peanut butter and jealous of those fancy augmentations, when all I have is a spatula fused to the stump where my right hand used to be.
Last Updated: June 9, 2016