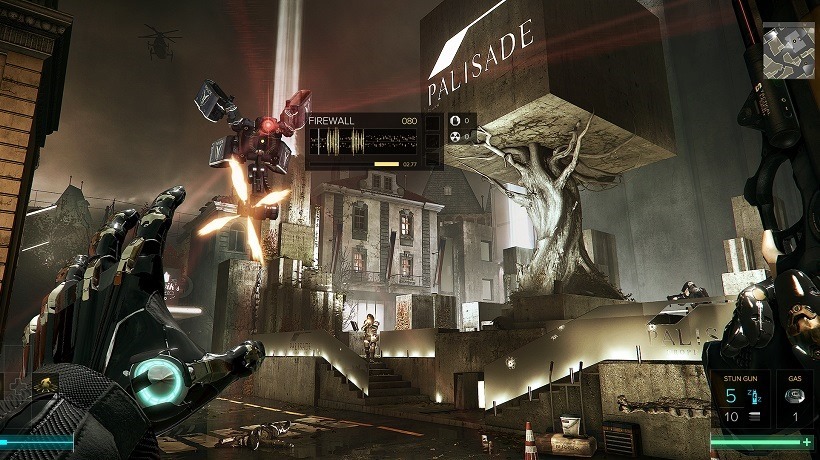 Deus Ex: Mankind Divided is out tomorrow, and so far it's received some pretty great review scores. Critics seems to agree that Adam Jensen's latest adventure is a little more of the same, but that the pool its drawing inspiration from was pretty stellar to start with. Human Revolution was a remarkable game for many reasons, but most notably also for its incredible DLC, The Missing Link. Mankind Divided's Season Pass then seems a little underwhelming.
Square Enix and Eidos Montreal have yet to detail the contents of the pass themselves, but UK retailer GAME seems to have the preliminary details on what you can expect over the next few months. Square Enix plans to make the DLC release seasonal, adding small bits of content to the RPG to keep it alive in the weeks to come. Given that some critics where caught off guard by how slightly short the main game is, this DLC doesn't seem to be extended it too much.
•Two new story missions: "System Rift" and "A Criminal Past"
•The "Assault" and "Tactical" packs, which include various weapons and items
• 4 Praxis Kits
• 5000 Credits
• 5 "Booster Packs" and 20 "Chipsets" for Deus Ex: Mankind Divided – Breach
Two story missions don't sound like they're going to pad your game time meaningfully, at least not in the same way that Missing Link added a whole new area, new abilities and around 10 hours of additional gameplay. You'll also snag a few extra perks in the form of in-game credits, weapons and items (as is standard with DLC packs), as well as some additional content exclusive to Mankind Divided's more 'out there" first-person shooter focused mode, Breach.
It's a brief overview of what's included that Eidos Montreal could easily flesh out into something more substantial over time, which would certainly make the $30 price tag a little more welcoming. Still if you end up falling in love with Mankind Divided a few little extras generously sprinkled on top might just be what you're looking for. But if you're like me and hoping for something akin to Missing Link, it seems that we're stuck hoping for now.
Last Updated: August 22, 2016