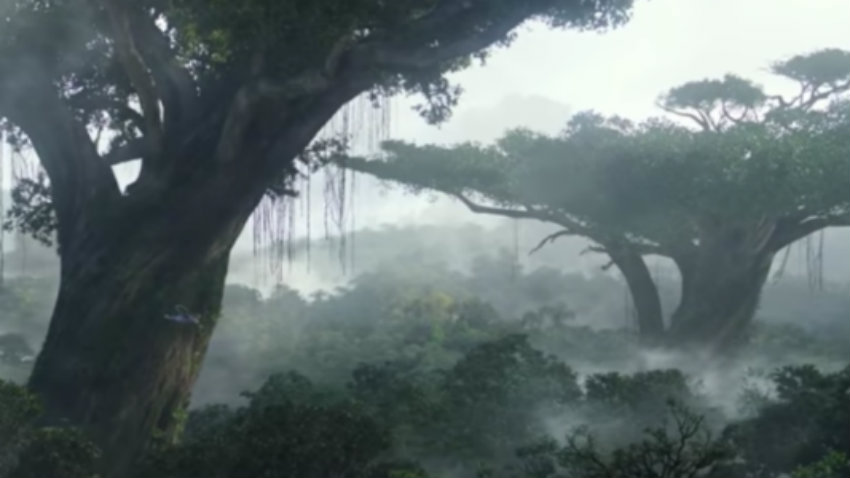 Normally when I talk about Na'vi on this site, it's about Dendi and eSports. Well, now I get to tell you about Avatar, and this isn't even an entertainment article. That's right, Ubisoft is partnering with Lightstorm Entertainment and Fox Interactive to bring us a game based on Avatar… again. They even have James Cameron's blessing. Here's the first video for it:
Oh look, a video filled with movie images and not a single screen of gameplay. But that's okay, it's an Ubisoft game so I'm sure there will be a vast open world, more side quests and collectibles than you know what to do with, and maybe even the option to climb really tall tress to reveal more of the map. In actual fact, it sounds like the game is only in very early conceptual stages – the announcement post even mentions that Ubisoft will be scouting GDC for talent and opening up new jobs related to this game's development.
With four sequels to Avatar in development, Massive and Lightstorm are working side-by-side to expand on the movie universe in new ways and offer the freedom to experience Pandora like never before.
Part game, part movie-tie in, I'm curious to see what they pull off here. I'm generally a fan of Ubisoft games – I adored Watch Dogs 2 when I played it during these past holidays, and I'm still sad that we don't know when we're getting more Assassin's Creed; Syndicate was really good. Avatar, though? I'm still a bit skeptical. I get that it's a lush and intriguing world, and I'm confident that the team will enjoy making the game. It's just that the lore (or at least what I've seen of it thus far) just doesn't grab me. Why not make a Ferngully game – it's basically the same thing, isn't it?
No word on when to expect our journey to Pandora, but I presume we will learn more during E3. Maybe. Or maybe we will have to wait another year or two before hearing any more.
Last Updated: March 1, 2017