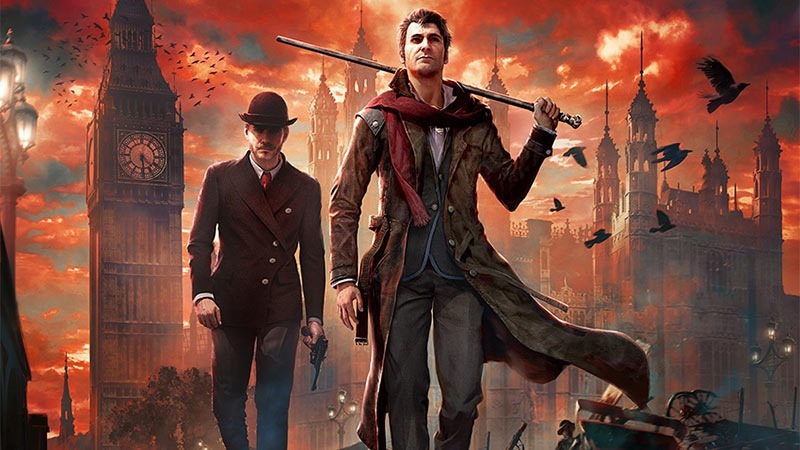 The last Sherlock Holmes game from developer Frogwares, Crimes and Punishments, may not have been the belle of the ball, but it showed that the developer was certainly starting to pay more attention to how its games looked. Some tweaking the visuals here and there gave us a game that nearly, nearly looked as good as it played.
The Devil's Daughter is the company's second Sherlock Holmes game made for the newer console hardware, and it looks disappointingly similar. Unfortunately the one area that I'd really hoped they'd improved seems to be much the same; the li-synching in the new game looks as off as it did before – which definitely breaks immersion. It's still early days though, so hopefully there's still time to give it a good polish.
You'll also notice – if you played the last one, that is – that we seem to have a younger Holmes and Watson here, so it's not exactly what you'd call a sequel, even if it does employ the same sorts of gameplay hooks as Crimes and Punishments. It's a new incarnation of the detective, meaning voice actor Kerry Shale's been replaced to fit the newer, younger-looking and more I don't know…traditionally handsome… Holmes. It's the first Sherlock Holmes not to be published by stalwart publisher Focus Home Interactive.
Watson looks like a complete hipster though, and probably enjoys the odd craft beer when he's not helping Watson solve cases.
Playing as the great detective, they will have to track down evil in the darkest corners of London and the human spirit, freely exploring several neighbourhoods in the city in search of clues and suspects while they untangle a web of intrigue leading to the final stunning revelation.
Sherlock Holmes: The Devil's Daughter offers unique game mechanics and an epic storyline for an interactive and immersive experience unlike any they have ever had before. For the first time, the powers of analysis and composure of Sherlock Holmes will be shaken by emotion as he is caught between family, dark forces and powerful thirsts for vengeance….
Here's the original cinematic reveal trailer, plus some shiny new screens.
Last Updated: April 11, 2016