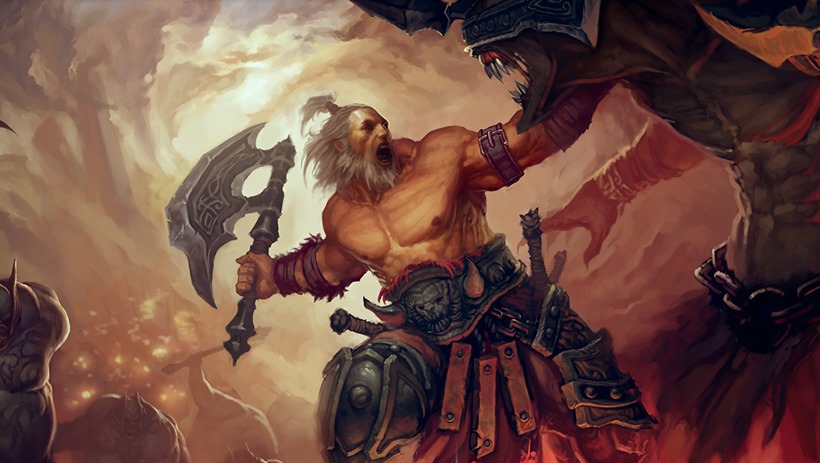 Diablo's annual season update usually packs in plenty of new features. New enemies, new zones, new loot and new ideas. The 2.4.0 edition of Diablo 3 has all that and then some, as well as an added bonus of buggery as it looks like the current updated build of Blizzard's massively popular action-RPG is currently gutted on console.
That's the word from the Diablo 3 forums over at Blizzard, as numerous players are complaining that the PlayStation 4 and Xbox One versions of the game are showing signs of severe lag and a stammer usually reserved for The King's Speech. Direwolf posted this initial analysis hours ago:
I have D3:UEE on a new PS4 (CUH-1215A model), recently purchased. I am in North America.

Under the last patch, 2.3.0 (which was the first patch I ever had), the game ran smoothly, no issues whatsoever, be it Adventure Mode Torment 1 through 4 single and multiplayer.

After downloading and installing the latest patch, 2.4, my game experiences the following:

1. Noticeable Micro-stuttering/frame lag walking around New Tristram or other towns. Difficulty: Torment 3.

2. Noticeable Micro-stuttering/frame lag walking around and fighting in Adventure Mode in the Expanded Zones. Difficulty: Torment 3.

3. Lag in menus and when buttons are pushed.
And he's not the only one. There's another thread up on the Diablo forums, filled with similar complaints from other console owners of Diablo 3. Frame-rate and lag issues seem to be the main culprits here at play. It's not the first time that this happened either, as the 2.3 patch for Diablo 3 also had a jittery first week. So if you're looking to do some questing around the Ruins of Sescheron, it might be worth holding off for a few days or so until Blizzard sorts out the mess.
Last Updated: January 15, 2016