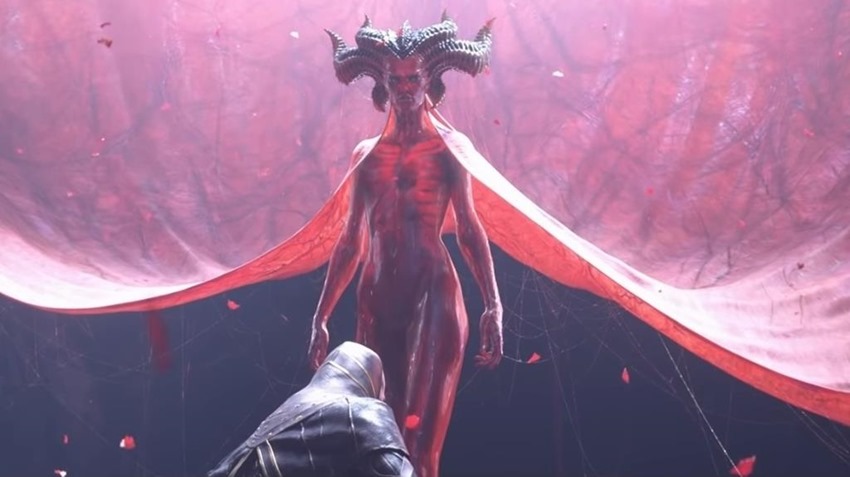 BlizzConOnline kicks off in a handful of hours, and while fans are expecting some sort of update on Diablo 4, it looks like the development team just dropped some early and meaty tidbits on how the game is shaping up so far. In the latest update, Blizzard revealed how the grim RPG is handling elements such as storytelling, its open-world, and seamless multiplayer.
There's an eye on refreshing those systems for Diablo 4, while still retaining the overall feel so that the game feels like a proper Diablo experience. First off, here's how player power is changing in Diablo 4.
Skills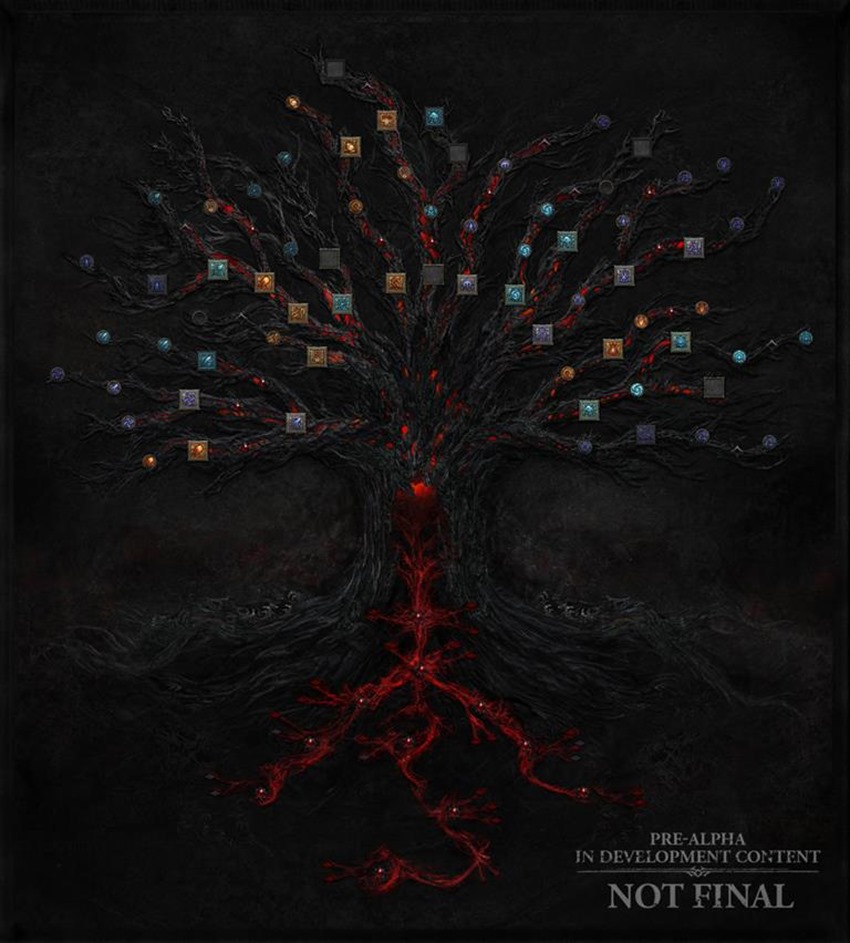 "We've been reading through a lot of the comments from the community and agree that the talent system needs more depth," Diablo IV lead systems designer David Kim wrote.
Similarly, skill system progression felt too simple, which created issues where a player would have no meaningful reason to spend their skill points.
Skills and passive abilities will now exist in separate sections of the skill tree, with each level up ding earning you skill points and passive points. Skill points are pretty much self-explanatory, as you can use these points to unlock new abilities or bolster the ones you already have with upgrades. Passive points are focused purely on your passive abilities, and serve as a more Jack of all trades upgrade path for your character. "The passive part of this system is where you will find more general upgrades to your character," Kim explained.
These effects are not specific to particular skills. Therefore, the skill tree will have a good mix of all types of different choices for players to make.
With a literal skill tree to invest in, don't expect to max out every branch on it by the time you hit the maximum level. Kim mentioned that players will be able to to earn about 30-40% of a character's skill tree by the end of Diablo IV's campaign, which will "can have very distinct, and different ways they build out their character," for users.
Storytelling
For Diablo 4, Blizzard wants to move away from the talking heads of previous games and is instead looking to bring the in-game camera in for when some exposition needs to be delivered. A handful of scenes will have more scripted and animated sequences, while other moment-to-moment storytelling will rely on a stock selection of animations to move the story forward.
Real-time cutscenes will be used in the most important parts of the campaign, but your character will still be there in all their custom glory and wearing all the gear that you'd acquired in your quest so far. It's a neat little personal touch and I hope I don't look goofy with all my mismatched armour.
Camps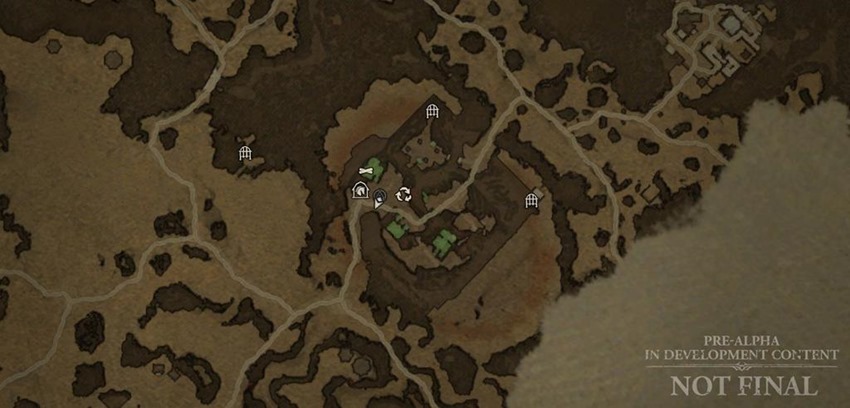 Across Sanctuary, players will encounter camps that have been overrun by demons. If you decide to venture in and clear them out of the foul infestation, these locations will become safe outposts, waypoints that encourage further exploration across the map. As an added bonus, each camp has its own story of just how it was taken over by the hordes of hell.
Multiplayer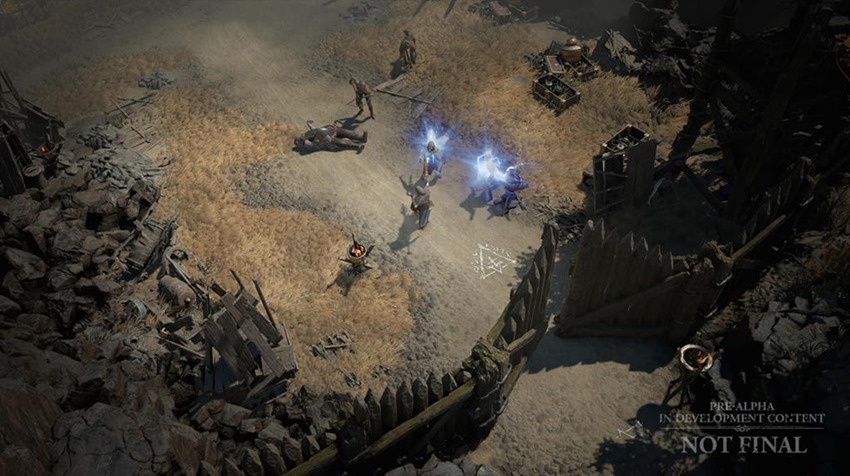 Blizzards not ready to turn Diablo into an MMORPG just yet, but Diablo 4 will have social elements. Towns may see a limited number of players running around, and when you're venturing out in the wild you can expect to run into a player occasionally. World events on the other hand, wll bring larger numbers of players together for a challenge, such as attacking a behemoth boss or defending an area. Think Destiny's public events, and the idea of running into a battle for a chance to earn some sweet reward sounds like my kind of socialisation.
Blizzard's main goal here is to ensure that the multiplayer count is never too big so that it can avoid feeling like an MMO, which it says is a "philosophy rather than a tech limitation" simply because the game stops "feeling like Diablo" if you see other players too often.
Items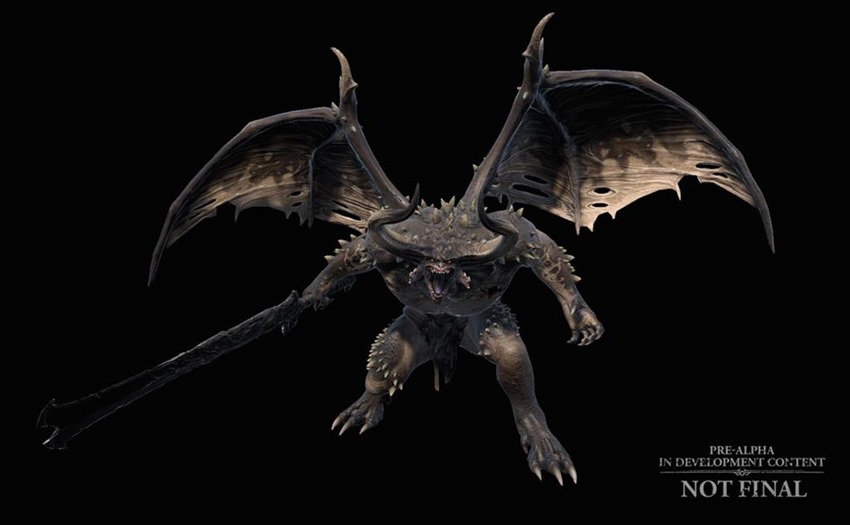 Finally, items are getting a big shake-up as the Mythic tier loot class is being removed and replaced Uniques that always appear with the same "affixes," Diablo's term for signature bonuses found on this gear.Even the colour of these items are being re-rolled, as the tier system will ascend from magic blue items, rare yellow, and legendary orange. Legendary affixes will have random rolls, which Blizzard says is an effort to make players avoid turfing non-Legendary loot.
"We don't want to end up in a place where the right decision is to ignore every item that doesn't have a glowing orange sky-beam. Mythic gear was removed in order to not have an item quality that invalidates all others," lead game designer Joe Shely said.
Last Updated: February 18, 2021