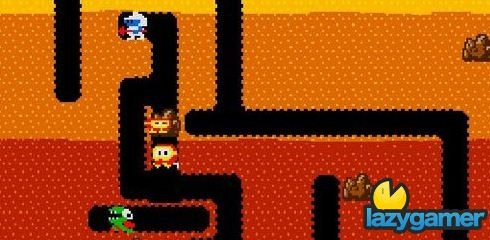 I clicked on a link earlier to watch spoof YouTube video for Dig Dug The Movie and I have to admit that I actually really hope this gets made.
The acting is disastrous (sorry guys and girls) but the idea is actually pretty intriguing and if they signed up some good actors and a decent director I could see this at least becoming a cult hit.
I had never thought that Dig Dug could be scary but once you see where they are going with the idea it totally makes sense.
Click through to take a look.
Last Updated: September 30, 2009