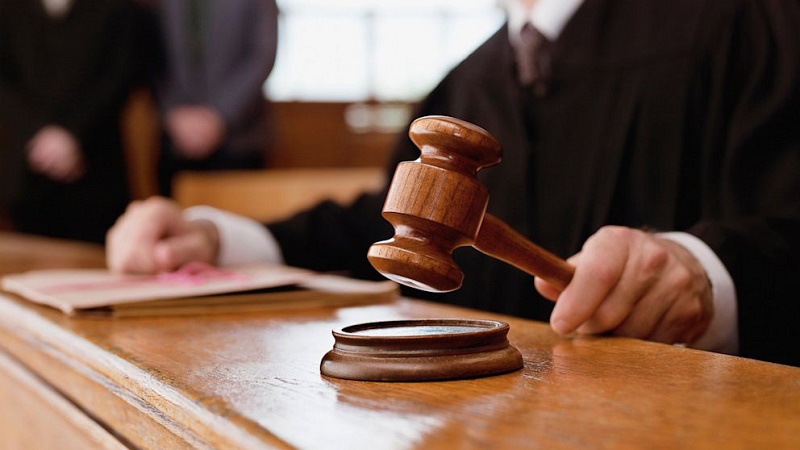 Two years ago, Digital Homicide, the studio behind games like Gnarltoof's Revenge, Galactic Hitman, Krog Wars, and more, issued a take down notice against Jim Sterling. He wasn't too fond of their game 'The Slaughtering Grounds', and they weren't too fond of his criticism.
Digital Homicide have since launched a lawsuit against the gaming critic for causing damage to their name. Now, they've decided to sue 100 anonymous Steam users too, for pretty much the same reason (via VG247).
If you'd like to take a closer look at the court documents, you can do so right here. It's worth noting that in them, Digital Homicide have subpoenaed Valve so that they can gain access to personal information on the 100 Steam users.
Naturally, Valve didn't take too kindly to this move. The fact that so many of their users were being sued for their criticisms in particular must have really pissed them off, because the gaming giant has now gone and removed Digital Homicide's entire catalogue from Steam (VG247 via Tech Raptor).
"Valve has stopped doing business with Digital Homicide for being hostile to Steam customers," said Valve's Doug Lombardi
All of Digital Homicide's games are now gone from the storefront, as is every single Steam Greenlight paged tied to the studio. Valve are so fed up in fact, that they've gone ahead and unlisted the studio as a Steam developer even.
Digital Homicide have now come out and commented on the whole saga over on their official website. It goes as follows…
First i'd like to briefly respond to Doug Lombardi's official statement about Digital Homicide and its owners.  I'd like to give some context to his offficial statement "Valve has stopped doing business with Digital Homicide for being hostile to Steam customers." What has actually transpired was a lack of resolution from Steam in regards to moderation of their platform which might sound like a tough job to do, but coming from a company that brags its profitability per employee is higher than Google, it just shows a reckless disregard for for the well being of their community for profits.

We submitted numerous reports and sent multiple emails in regards to individuals making personal attacks, harassment, and more on not only us but on other Steam customers who were actually interested in our products.  The lawsuit that was submitted in regards to a handful of Steam users has been labelled by the media and now by Doug Lombardi's(a Valve representative) statement as "being hostile to Steam users" in general which is incorrect.

The lawsuit recently filed is solely in regards to individuals where no resolution was able to be obtained from Steam to provide a safe environment for us to conduct business.  By removing us for defending ourselves against harassment Steam is openly stating you cannot defend yourself from examples like these…
The statement goes on to include examples of the offending comments. It then also says that Digital Homicide are seeking legal representation against Valve.
Attempting to silence critics and Steam users, and now take on Valve? Yeah, I don't see this ending well for Digital Homicide.
Look, some of the comments from the Steam users are obviously distasteful, but you can't now sue them for it. If I had I had a nickel for every time I had something nasty said to me (or something I wrote) over the Internet , why, I'd be a multibillionaire by now!
Last Updated: September 19, 2016