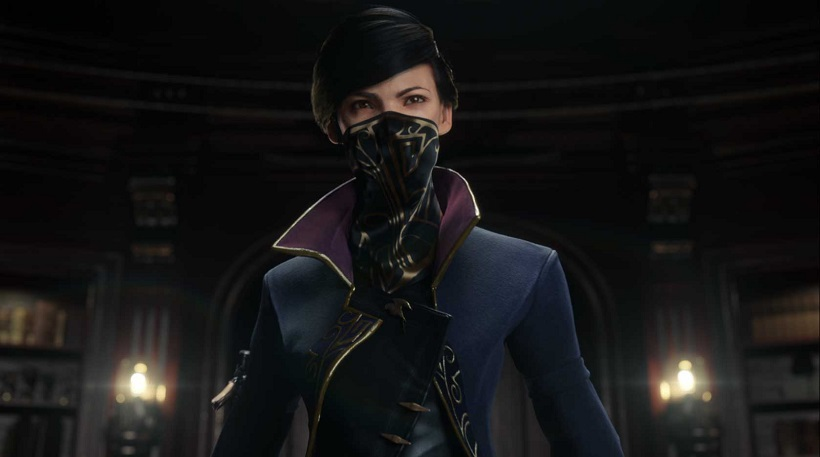 There are many different ways to play Dishonored 2. Aside from choosing between the equally talented assassins, Emily and Corvo, Dishonored offers up variety in murder through clever level design, creative power use and just patience. Last week's High Chaos (in simpler words, murderous) run through of Clockwork mansion showed how to forgo all pleasantries and just strike at the throat of your enemies. It's not exactly how I intend to play.
Instead, I'm hoping to have a playthrough more like the one below – the new, Low Chaos walkthrough of the same area with Emily Kaldwin. This time Emily is sticking to the shadows – eavesdropping on enemies while stealing keys for locked doors and access codes for nearby transports. Dishonored 2 really shines with this sort of play, where level design and awareness intrinsically work together to get the adrenaline pumping.
This playthrough also focuses more on Emily actually saving Sokolov rather than going straight for the master of Clockwork Mansion himself, . She makes use of some interesting powers, including one that summons a sort of floating rock that mesmerises nearby enemies. A handy toolkit also allows you to repurpose patrolling mechanical guards, just in case you're really worried that bringing a bucket of bolts to its knees will mess up your "no kills" run of the game.
Dishonored has always given players the tools to play the game in the fashion of their choosing, but this sequel looks to be making that especially clear. Clockwork Mansion itself breathes life into countless opportunities, and I can only hope that the rest of the city gives players this amount of freedom throughout the duration of the game. Dishonored 2 is out on Xbox One, PS4 and PC in just over a months time now. And it's looking very strong indeed.
Last Updated: October 3, 2016