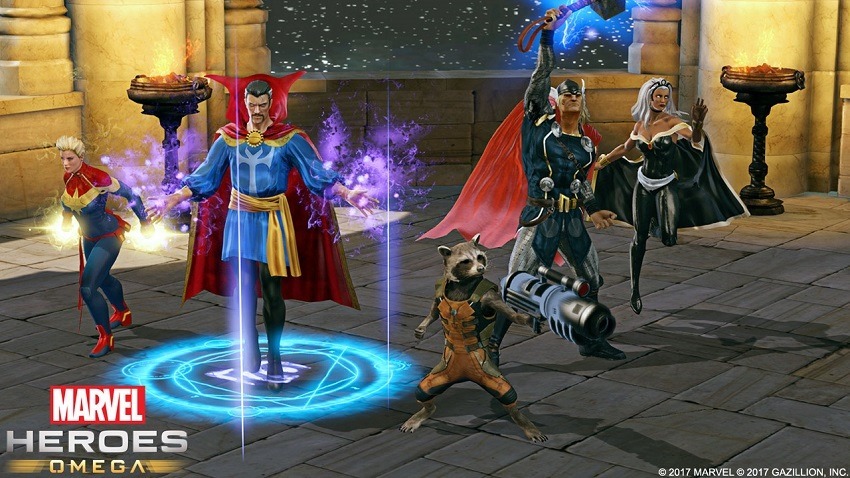 EA might have been the publisher everyone has been focusing on with studio closures over the past few weeks, but there's no denying that many, many other establishments are feeling the sting of lay offs. Gazillion Entertainment is just the latest in a string of high profile closures, with the developers of Marvel Heroes having their deal with Disney pulled by the publisher. Which almost certainly spells the end for their rather great game.
Originally launching on PC and coming to consoles fairly recently, Marvel Heroes allowed the comic universe to mingle with the mechanics of popular action RPGs such as Diablo. It was a tight experience that only got better over time, and is almost unrecognisable to the game that it first launched as. So the closure might come as a shock, especially if you haven't been keeping your ear to the ground with regards to the studio's updates.
As reported by Kotaku, the studio failed to hit four of its last feature updates for the game, with two of its community managers exiting the game's official forums during the same time. Marvel Heroes was meant to launch some new content that tied in with Thor: Ragnarok, and host a Halloween event for its many players. Both didn't come to pass, with no word of why from Gazillion.
The severing of the publishing deal with Disney cements the game's demise though, unless Disney chooses to find another studio to keep the game updated and running. Although news of the fallout has come through, Disney hasn't detailed yet what will happen to Marvel Heroes on the near future. But it doesn't look good.
Last Updated: November 15, 2017