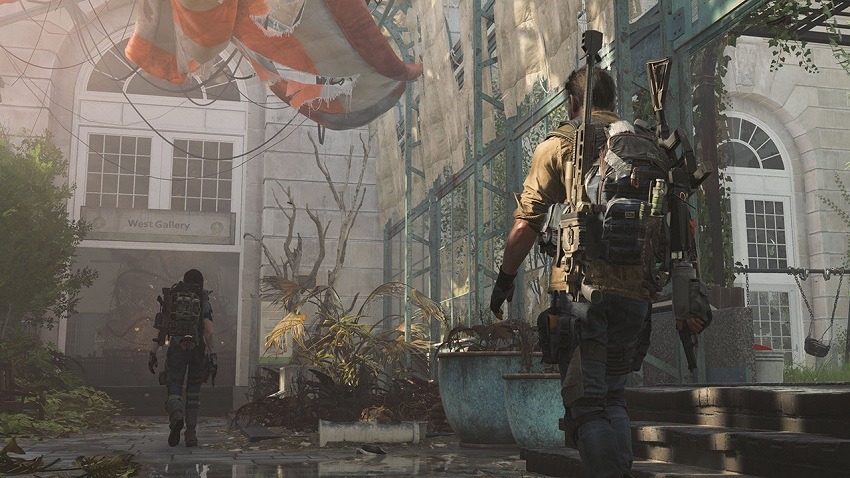 The Division has never been about single-player play, especially with Ubisoft hoping that their military shooter will stand toe to toe with the likes of Destiny and Warframe. The end goal is endgame content, which is usually gated high enough to dissuade a single player from tackling it alone. Raids, a new feature in The Division 2, are usually not even open to single groups of players, forcing extreme teamwork and co-ordination to overcome. The Division 2 might do the same, but at least most of its other content will be open to single players.
That's according to Game Director Mathias Karlson, who spoke to AusGamers about the possibility of running through the entire Washington D.C set sequel as a lone wolf. All of the game's content will allow it, with Karlson even stating that later game end content will be open for players to attempt alone. That doesn't mean you'll be successful, but at least you can give it a try.
"You can play through the entire story campaign into endgame and [then the] endgame [content], alone… [But] you can also do the same content [in] two, three, or four player co-op. Or eight-player co-op, two full groups in the raid if you opt into the challenge that we're adding. So it's very important for us that you get to pick."
Of course this isn't new for The Division. Back when the first game was ramping up to launch we interviewed Community Director Hamish Bode, who said the same thing about solo play. The first Division did allow solo play to an extent, but most of the game's later missions practically required co-operative play due to difficulty alone. The game's endgame Dark Zone also encourages teaming up to survive, although it never strictly enforced it.
So it's not exactly clear if this notion of solo play is exactly new for The Division 2, or if Ubisoft is just describing the same scenarios that were present in the first game already. I can't imagine events like Raids will be easy enough to tackle alone, so don't expect to go into D.C with cold microphones and an attitude of working by yourself.
Last Updated: July 9, 2018