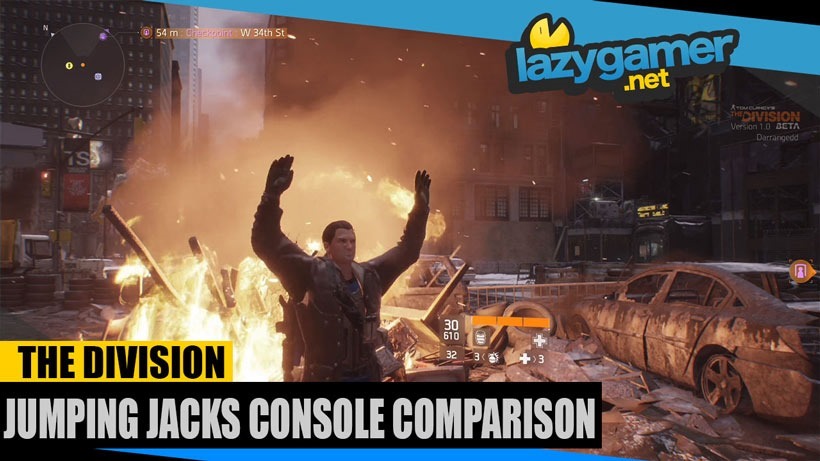 By now, you've most likely had your fill of The Division. But for some reason, console pissing contests always manage to draw in a sizable crowd. This past weekend, I was tasked with mapping every single texture in The Division. All the bump-mapping, instructed to look any artifacting, jaggies and pop-in textures. Naturally, I said testicles to that idea and did the real console comparison test that you've all been waiting eagerly for.
I'm talking about Jumping Jacks! The most strenuous of physical exercise activities, put to the test on Xbox One and PlayStation 4. Of course, only one console could jump Jack the best:
And I still have no idea which console did it best. Although I'm pretty sure the Wii U comparison was cheating. The Division is out in March. Expect an even more stringent set of tests in the pipeline, as we examine which console version is the best possible version of The Divsion, because these things truly do matter in the grand scheme of the universe.
For more info on The Division, check out our rather handy game hub. Or go do some more Jumping Jacks and see how that compares to the console versions.
Last Updated: February 1, 2016