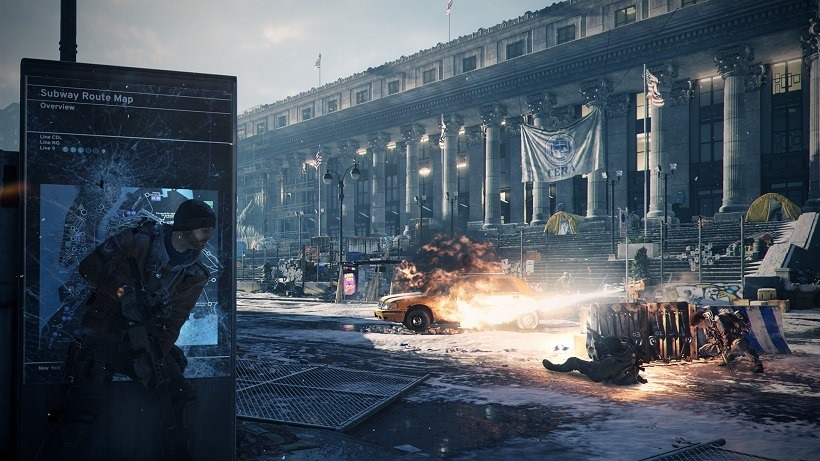 The Division might have had a closed beta a few weeks back that certainly helped generate a lot of buzz around Ubisoft's open-world MMO, but it was the open beta that took place this last weekend that really gauged the interest of players and their willingness to explore a near-future New York. Ubisoft obviously used this time wisely to prepare for the upcoming launch, but also weren't shy to express how massive the entire event actually was.
And why should they be, especially when 6.4 million people logged on to play The Division for a short slice of gameplay. And since Ubisoft is counting, that's the biggest beta for a new IP in gaming history. Although since the idea of publically playable betas is new, this isn't exactly too surprising.
Nevertheless Ubisoft is chuffed, and released some interesting player data alongside the massive figure. Apparently the average player spent around 5 hours dabbling in the open beta, which makes sense given the scarce content available. Surprisingly most players chose to spend most of their time in the PvP Dark Zone though, with over 50% of the average player time spent in the backstabbing, lawless sections of New York.
It also helps that the Dark Zone contains some of the best loot in the game, so there's no lack of incentive.
Of all the people playing in the Dark Zone, only around 50% decided to spend most of their time Rogue. That's important information, because it shows that there's definitely a good balance between being greedy and cooperative already in play. I sensed that in the closed beta too, and I feel like Ubisoft has worked hard on making sure that both sides of the moral scale benefit players in different, but lucrative, ways.
It's what the Dark Zone is so fun, and also why a staggering 63 309 800 items of loot were extracted from zone during the beta. That's a lot of yellow duffel bags.
With the beta concluded Ubisoft is now gearing up for launch, with The Division activating on March 8th for PC, Xbox One and PS4. I am, surprisingly, far more excited for it than I was a few months ago.
Last Updated: February 23, 2016