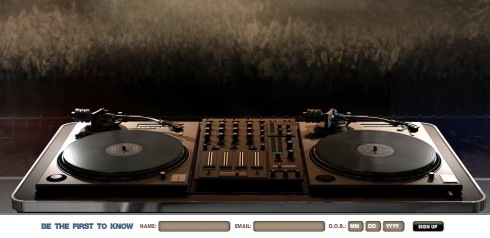 There isn't much to this really.
If you are excited about the upcoming DJ Hero from Activision and Red Octane then head on over to www.djhero.com and sign up to be notified when something else happens over at the site.
Right now you can lump me firmly in the non believers corner when it comes to debating whether this game will be any good or not, however I said the same thing about Guitar Hero and look how that turned out.
[Thanks DarkOcean for the tip]
Last Updated: March 24, 2009