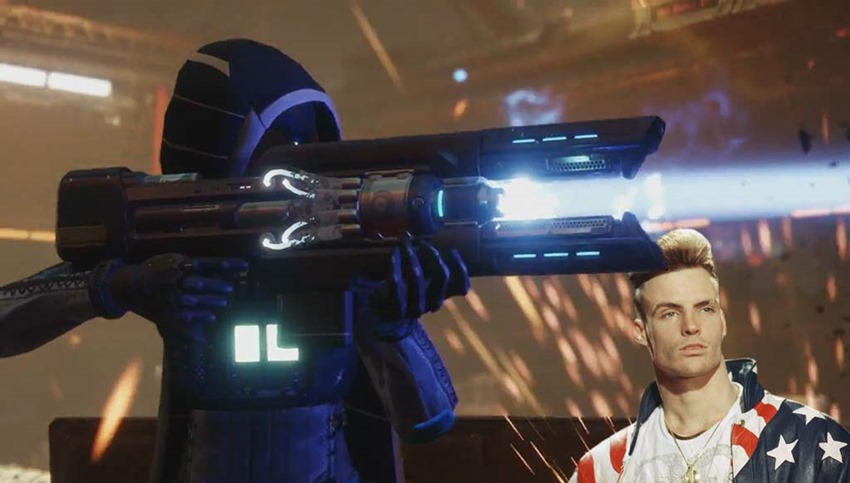 I've said it before and I'll say it again: Few games could match the mania for guns that Destiny had. Dodgy story issues and inconsistent updates aside, Destiny's guns were in a class of their own. The gentle upward kick of a pulse rifle zeroing in on enemy skulls. The utter satisfaction of watching a head explode thanks to a well-timed blast from a hand cannon, or whipping out a rocket launcher and laying waste to a horde of Hive Knights.
Good times, goooood times. Destiny's very best guns came in the form of Exotic weapons. You could only have one equipped at any given time, but the end result was a masterpiece of engineering that told a story. The Iron Gjallarhorn was a legend rebuilt as Fallen forces closed in on you, the Thorn was a hand cannon born of darkness and Bad Juju was an inexhaustible pulse rifle that would never stop killing.
If you jumped into the Destiny 2 beta, you already got a taste of three new weapons of the exotic variety: The Sunshot, Riskrunner and Sweet Business. Here's a fourth Exotic to feast your eyes on: The Coldheart trace rifle, via IGN.
That's an Omolon Exotic which shoots a constant stream of cold energy, much like my mother's love for me on Christmas day, at enemies. It has some recoil to compensate for, but it makes up for that by increasing its damage over time on enemies. Here's the catch: It's a timed exclusive for people who pre-order it. Well played Bungie, well played.
A guaranteed Exotic is one way to draw in crowds, while everyone else will have to wait until December 5 before they can earn the new weapon. Just remember to not cross the streams, because that would be bad. Destiny 2 is out on September 6 for PS4 and Xbox One. I'm hoping that there's a new Thorn Exotic to make life hell for Crucible players.
Last Updated: July 27, 2017