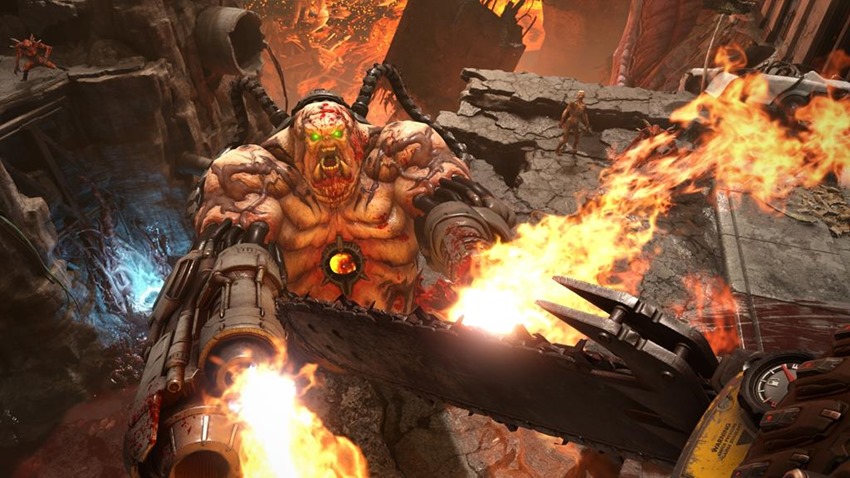 You know what's great about DOOM? It's that it's one of the few games that really gets the whole idea of what a power fantasy should be. Just pure unrelenting carnage for hours on end BUT, there's still an element of danger present that will send you hurtling to your demise if you stuff up. Once you've locked in that flow of action though? Glorious and gory fun, where you genuinely feel not only unstoppable but there's also a sense of satisfaction coming from each kill.
In DOOM Eternal, that action doesn't just look more intense than ever before, it actually looks a touch bit more menacing and very capable of halting your progress with a few deaths along the way. While I doubt DOOM Eternal will be a FPS Dark Souls on its regular difficulty setting, you might still need a reset along the way. Or better yet since I'm getting a chance to use some old-timey arcade lingo, an extra guy.
Yup, DOOM Eternal will feature extra lives, but with a twist for the upcoming shooter as you might need a little bit of help to deal with the invasions that'll feature in that sequel when other players do a little demonic possession and begin gunning for you. "It's just like our checkpoint system," executive producer Marty Stratton said to VG247.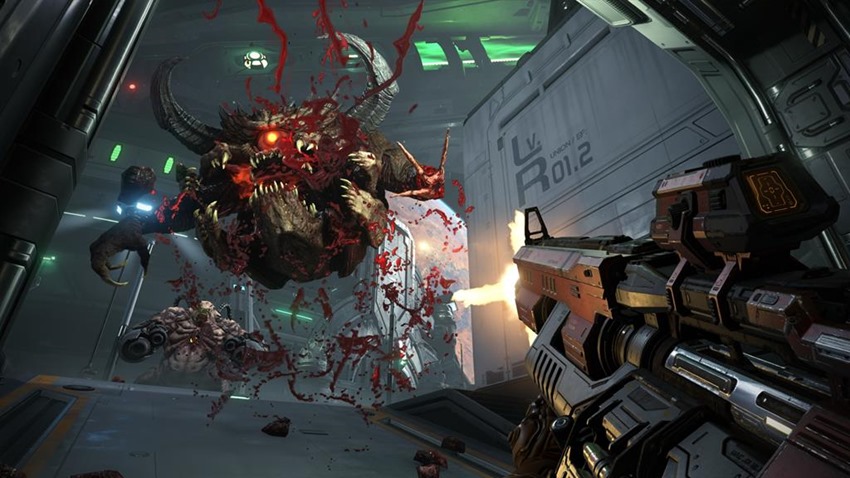 We have a similar checkpoint system, it's just now you don't have to go all the way back to the checkpoint and play back through that combat encounter. So if you're almost to another checkpoint or you're in a boss fight or something, your extra life, if you die, kicks in and the screen goes grey and you are invulnerable for a little bit. You can keep fighting, reposition yourself, and you're right back in the action where you left off without losing any progress.
"They do work in invasions," creative director Hugo Martin added.
It still counts as a death, but yeah, you don't get penalised by going back, you can continue where you left off. It's a fun gameplay loop and it's a proven gameplay loop – it's a safety net you've provided for yourself.
Now I know what you're thinking, and let me stop you right there: You sure as hell are not going to invade my campaign of carnage in DOOM Eternal…right?
Last Updated: August 15, 2018