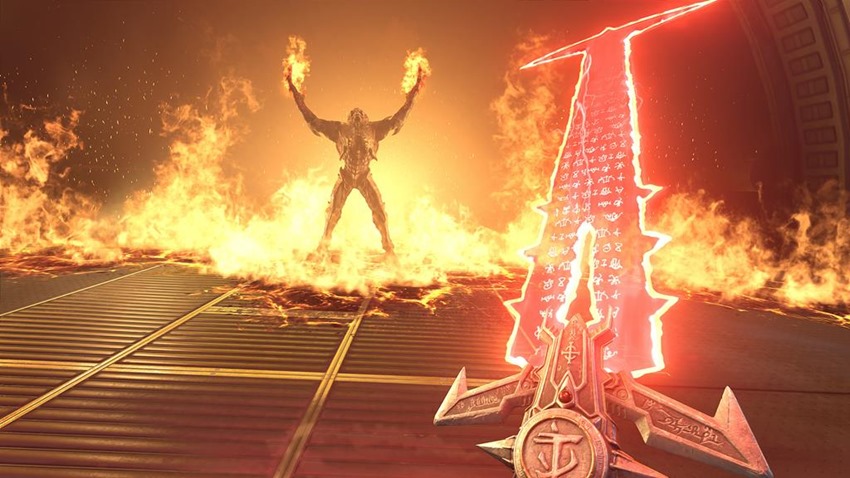 DOOM Eternal doesn't need to be pretty in the conventional sense of the word. It needs to be brutal and savage enough to make a chiropractor wince in quackery when you twist a demonic spine out of place. More than though, DOOM Eternal needs to take its buttery smooth action and apply it to mankind's oldest adage: Guns, the cause of and the solution to life's greatest problems.
That's what DOOM Eternal is when you really dig into it. It's a puzzle box, one that requires you to slot bullets into specifically-shaped demon heads so that you can progress. In id Software's mind, the sequel to the hit 2016 game that made retro cool again, is a power fantasy combat puzzle. "Basically, the game is going to provide you with a problem that you're going to need to solve (and you) solve it through aggression, through skill, through the mastery of the elements in the game," id Software creative director Hugo Martin said to GameSpot.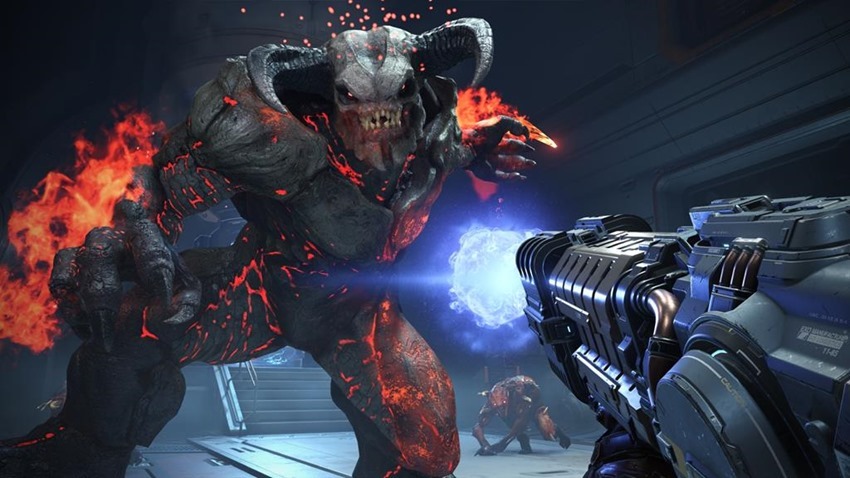 We're going to give you the tools to solve the problem, and it's going to be up to you to figure it out and master how to do it.

I think that we have to lean on providing a well-crafted experience over however many hours to make that engaging from beginning to end, and the way we do that is by challenging the player. Our game has to have a meta. If there is no meta to the experience, then there's no subtext to what you're doing. It's just pretty flat and shallow at that point.

Say I'm out of ammo. I'm being hunted down by all these guys, what do I do? I can't deal with this arachnatron's gun, and it's mauling me. What do I do? Oh, there's a mod with a scope over there. Damn, my aim sucks. Okay, maybe I need to get better at aiming. We put these intentional design fail states in the game where the player fails. We want you to fail and die but then hopefully in death, you're thinking and you're thinking, and like, okay, I think I can overcome that if I do this. That's basically what we mean by combat puzzle.

You should always understand why you died. Even in that death moment if you're not the fastest thinker at the moment, you're like, man. I learned this three levels ago, I saw this in a tutorial, or I learned this when I shot the arachnatron's gun off. In that pause of death you think I've got to try this differently, I've got to use this tool that I've learned and to overcome this hurdle.

The key is that you've got to feel like it's fair. If the game is screwing me that's not cool. Enemies with hitscan weapons that are unavoidable and I can't do anything about it, that's not cool.
So far, that puzzle looks deliciously devilish. DOOM Eternal isn't straying too far away from its bread 'n buttery smooth action, but it is augmenting that layer of gameplay with bigger levels, more weapons and gigantic levels to zip around in. Which should make for a hell of a good time, come November 22.
Last Updated: June 11, 2019