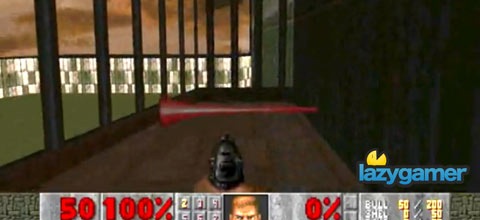 Doom is bad-ass. Doom lets you use a lot of bad-ass weapons. Pretty much everything about everything in the game is bad-ass, but now… it has become even more bad-ass.
The World has now been exposed to the power of the Vuvuzela thanks to the World Cup being hosted in South Africa. The whole thing has exploded as a new internet meme, and some really funny videos have been popping up on the net.
Just by the way, I was at the USA vs Algeria game yesterday, and I sat in the middle of a zillion US supporters, and boy oh boy did they have no issues blowing the living hell out of their Vuvuzelas. So please, ignore all their complaints, they are loving it.
This is one of them, so hit the jump and see Doom in all of its Vuvuzela glory. Thanks to eGamer for the video.
Last Updated: June 24, 2010