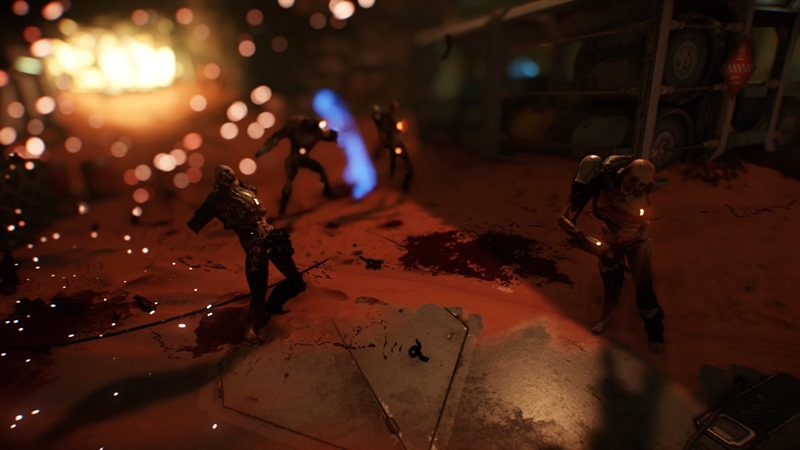 DOOM! Not just the catchphrase of the greatest cartoon of the early 2000s, but also the name of what I think is the best shooter of the year. I've waxed lyrical before about how DOOM is retro fun with a need for speed, vicious action that is brutally satisfying. Now, it's also a photography session. Thanks to the first big update of the year, DOOM has a photo mode which is something that I just adore in video games.
So how do you use it then? Easy enough: Start up a game, go to your game settings and just enable it from the menu: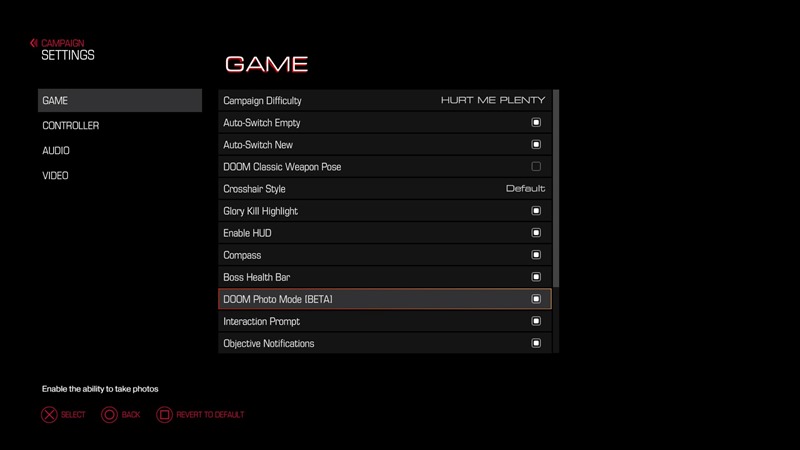 Now, all you have to do is hit L3 and you're good to go with a snap of the Share Button on the PS4 or the capture mode of the Xbox One. First up though, lets get a few of the rules sorted:
Photo mode only works on the three basic difficulty modes: I'm too young to die, Hurt me plenty and Ultra-violence. If you're hardcore, you're going to need to tone down the Nightmare and Ultra-Nightmare difficulty options.
To use photo mode, it has to be on a level that has already been completed once.
Photo mode can be used in scripted and animated scenes, but you can't manipulate the position of the camera. That includes glory kills.
DOOM Guy has no character model, so you won't be seeing him in third-person action dismembering the majority of Hell itself.
And that's it! Go wild! I'd highly recommend playing around with the mode. There's a fair amount of filters, FOV options and you can even dirty up your lens. Go read some books on photography, learn about the rule of thirds and really capture the essence of breaking the arm off of a demon and beating it to death with that severed limb. ART! Here's a brief gallery of what I've been up to with the DOOM photo mode, to give you a brief idea of what's possible:
DOOM is out right now, and ye lords of Hell it is damn good fun.
Last Updated: July 1, 2016