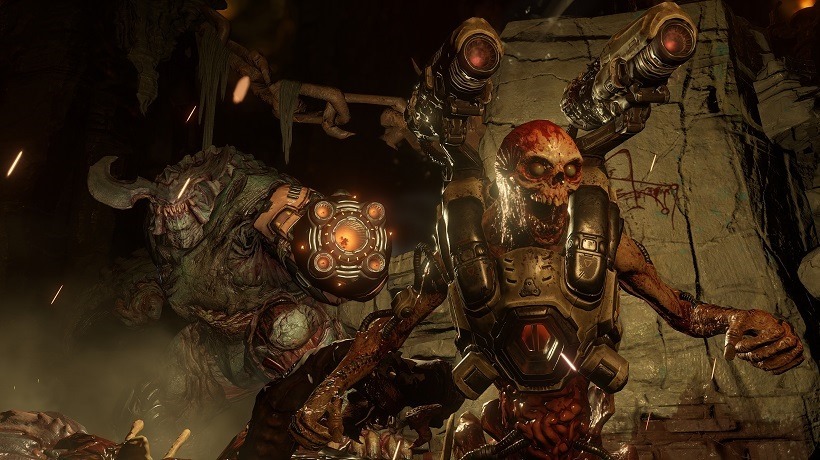 DOOM developers iD Software have really not been shy with the amount of single-player content that they've shown off for their imminent release of the sequel that was once thought dead. They've shown very little of the multiplayer, however.  That's not to say many people haven't played it – a number of Quakecon attendees and closed beta participants under strict NDAs have had some time with the fast, frantic multiplayer portion of the game.
Slowly but surely, iD Software is opening up a little bit about DOOM's multiplayer, starting with Warpath and Hack Modules. And the latter is somewhat important to the future of DOOM as a competitive multiplayer option.
But first Warpath. DOOM is expected to have a handful of game modes when it launches, and Warpath is their take on classic King of the Hill. In it, the fast but strategic nature of DOOM's gameplay is put to the test, where standing still presents a massive disadvantages to your chances of survival. This makes capturing a single point hard, especially when the maps allow for Revenant Demon spawns and quad-damage chances. Defending the point or picking off incoming attackers will need to be top of the current King's list, which puts a nice spin on the classic mode.
Warpath, and every other mode in DOOM's multiplayer, is augmented with the more interesting reveal : Hack Modules. Hack Modules on paper sound like Halo 5's REQ Cards, in which you burn these consumable items for rewards in matches. In DOOM this ranges from being able to delay respawn timers after a death, or getting the pinpoint location and health of the player that killed you when you return.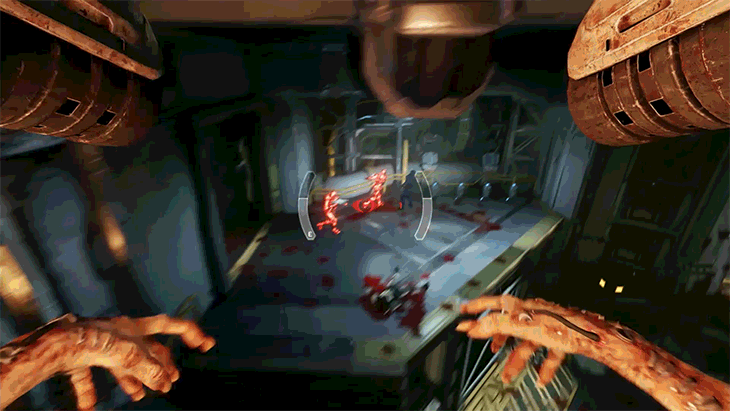 iD Software's Marty Stratton revealed some of the Hack Modules DOOM players can look forward to:
Retribution: location and health of the player who last killed you
Scout: location of all enemies for a few seconds after you spawn in
Vital Signs: health bars over enemies' heads
Power Seeker: location of nearby power-ups
Thing is, Stratton makes specific mention of microtransactions in this instance, and assures all DOOM players that Hack Modules will only be earnable though multiplayer progression alone. There's no case where someone with a deeper wallet will be able to inundate a game with Hack Modules purchases, which should keep the playing field fair for those looking to DOOM for true competitive play.
DOOM is out on May 13th, and is coming to Xbox One, PS4 and PC.
Last Updated: February 23, 2016