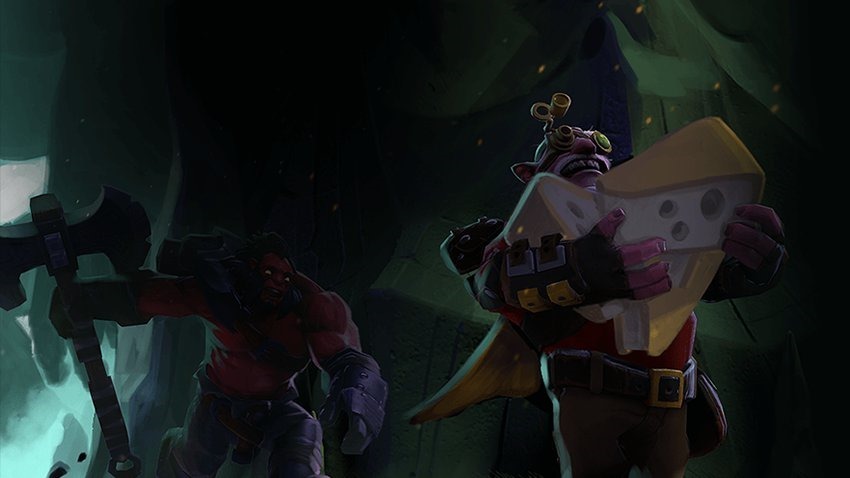 The Dota 2 International Battle Pass is here, letting fans of the MOBA help fund The International 8's prize pool. A continuation of the Compendium, players are awarded in-game cosmetics, new modes to play, ways to better their skill and different peeks at Dota's universe.
The Battle Pass this year starts at $9.99 US to start at level one, or $36.99 to boost all the way up to level 75. From there, players who don't have the time or patience (but have eager credit cards), levels can be purchased in batches: 5 for $2.49, 11 for $4.99 and 24 for $9.99. For those willing to grind all the way to level 1000 (or just shell out a frankly ridiculous $426), they'll be awarded with this year's Aegis replica. For an extra $420 or another 1000 levels, they'll get the 2018 Collector's Baby Roshan.
As for the new stuff you'll be able to play this year, Battle Pass owners get access to The Underhollow, which is an MMO-inspired, semi Battle Royale mode. They're calling it  "a multi-team dungeon clash," and it'll pit a number of three-player teams against each other in a labyrinth filled with monsters. As the game goes, on, players will be forced into a central area for a final encounter. They'll be playing for gold and experience along the way, and may even run into the cheese-obsessed Roshan along the way. Dota is weird.
"Battle through a labyrinth filled with monsters, marvels, and many other three-player enemy squads as you search for Roshan's rarest cheese and work to be the last team standing. You'll need to navigate carefully to earn the XP and Gold needed to destroy your opponents.

But don't take too long—Roshan's cheese frenzy is causing cave-ins as he moves towards the center of the Underhollow. Soon enough there will be nowhere left to run"
Yup, sure as hell sounds like a Battle Royale to me. While that's the big new feature, there's more – of course. Cavern Crawl is a new way to get you to try new heroes, by letting you descend deeper into the caverns by using specific ones. There's a chaotic mutation mode that enables game modifiers, sprays, new team challenges and brand new custom lane creeps.
The prize pool currently sits at $3,601,339. Last year's pool soared all the way to a staggering $24 million, of which eventual TI winners Team Liquid took home a tidy 10.8 Million.
Last Updated: May 9, 2018