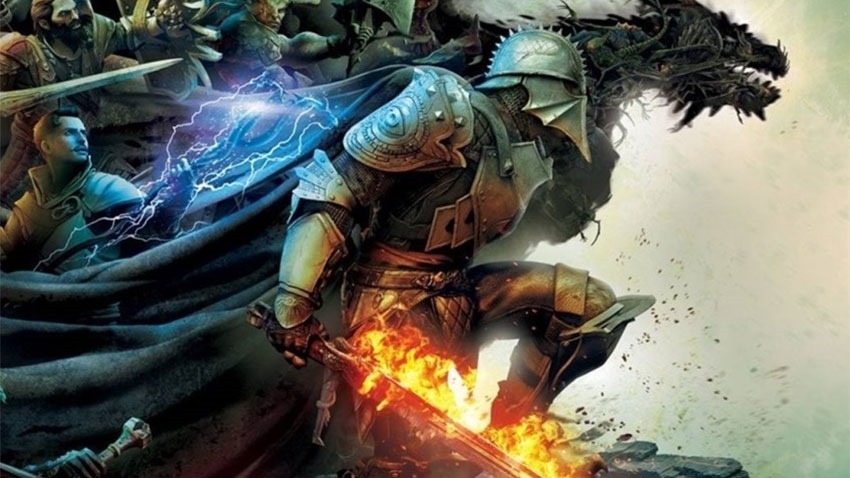 I think we can all agree that the Bioware that stands right now is a very different company to the one that put out some of the most beloved RPGs of the modern era. The developer last two games have been ill-received damp squibs. Mass Effect Andromeda was a hastily cobbled together game that didn't quite reach the heights of the previous games, while "Destiny killer" Anthem was more of a mood killer than anything else.
The last great hope for Bioware to return to pride of place in general gamer consciousness is the fourth Dragon Age game, Dragon Age: The Dread Wolf Rises. Announced officially at the end of last year, we know very little about the direction the new game is going. We do, however, know which direction the game's lead producer is going: out the door.
This weekend, Dragon Age lead producer Fernando Melo announced he was leaving Bioware. Melo worked as a senior producer on both Dragon Age: Origins and Dragon Age 2. He's the second lead producer to leave Bioware in the same week, with Anthem's lead Ben Irving hanging up his hat too.
In his parting letter to Bioware colleagues, Melo said that the next Dragon Age – codenamed Morrison – "well underway to becoming the definitive Dragon Age experience".
"I'm incredibly proud and honoured to have played a part in that. I'll be eagerly awaiting the opportunity to experience the next Dragon Age as a fan this time around."
Having a lead producer leave at this stage is probably not the best sign for the state of the game – but given how little we know about the game at this point, it's far too early to call. I sincerely hope the next Dragon Age delivers – because for me, the last one, Inquisition, didn't. While it had lovely characters and some great writing, far too much of the game felt like inconsequential fetch-quests and elfroot picking.
Last Updated: August 19, 2019