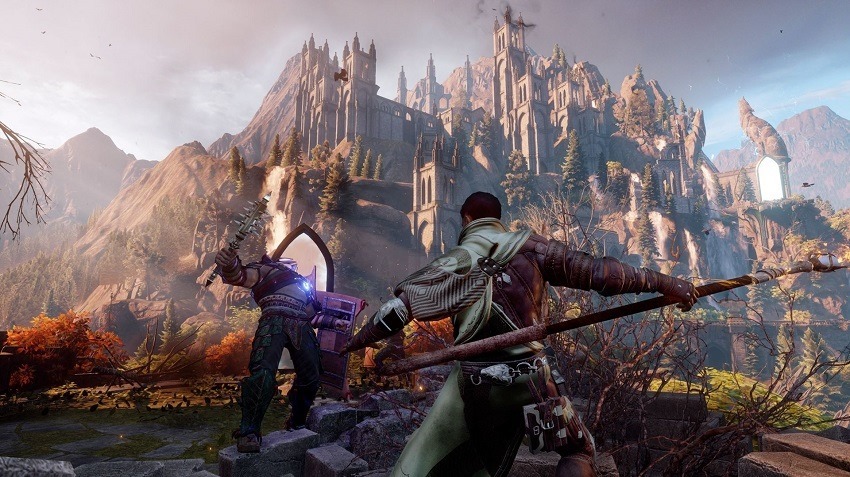 BioWare currently have a single focus, and that's pushing Anthem out of the door early next year with as few glitches and bumps as possible. They need the win, coming off of a less than stellar Mass Effect Andromeda and pooling all of their resources into getting their games as a service shooter off the ground. Mostly. Outside of Anthem, BioWare has been checking in on their other franchises. The Old Republic is still being chipped away at, with new content planned. Mass Effect's future is being debated internally and, most importantly, development on a new Dragon Age is still happening – and it might be revealed next month.
Casey Hudson buried this little announcement in the studio's monthly online update, bringing almost no attention to the fact that we might get a glimpse of a new Dragon Age in the coming weeks. The comment specifically mentions next month as a window, which just so happens to have The Game Awards happening next week. Given that there are 10 brand new games being announced, it's tempting to imagine that Dragon Age will be one of them.
"If you've been following these blogs, or myself and Mark Darrah on Twitter, you know we're also working on some secret Dragon Age stuff," Hudson wrote.
Dragon Age is an incredibly important franchise in our studio, and we're excited to continue its legacy. Look for more on this in the coming month (though I won't tell you where to look…)
That said, Hudson's statements also make no reference to what type of project he's talking about. A new Dragon Age has been kicking about for some time, and its been four years since the launch of the great Dragon Age Inquisition. But with so many resources focused on Anthem, could something as large as a sequel even be possible for BioWare right now? Or is this another type of game within the Dragon Age universe?
We'll have to be a little patient to find out, but at the very least you'll know about what type of future Dragon Age is forging for itself before the end of the year.
Last Updated: November 30, 2018