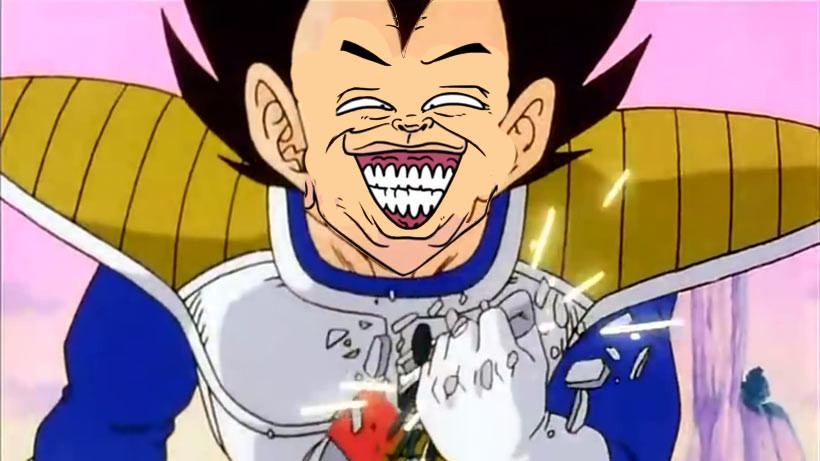 I genuinely liked Dragon Ball XenoVerse last year. A back to basics approach, with streamlined gameplay that harkened back to the Budokai Tenkaichi golden days of the franchise. My biggest gripe with Dragon Ball Z games during the Xbox 360 and PlayStation 3 era had always been the overly complex controls and lack of any real story in a series about magical evolved space-monkeys who could crack planets in half with an errant fart.
Dragon Ball XenoVerse fixed those problems, and then some. More fluid action, a time-hopping tale filled with wibbly wobbly timey wimey stuff and gorgeous visuals made it a winner for me. And apparently, a big winner for Bandai Namco as well. That's according to some numbers from the publisher, who say that Dragon Ball XenoVerse has shipped over 9000 copies across the globe so far.
Here's the worldwide regional sales breakdown across PlayStation 4, Xbox One, PlayStation 3, Xbox 360 and PC platforms as of February 2015 according to Famitsu via Gamestalk:
Japan – 230,000 units
Asia – 60,000 units
America – 1.78 million units
Europe – 1.05 million units
Dragon Ball Xenoverse first released in Japan on February 5, 2015 and then later in North America on February 24 and finally in Europe on February 27. That's some nice steady growth over an entire annual period, and not reliant on the first week of release that most other big name titles are these days.
Remember, that's shipped, not sold. But that's some impressive supply and demand anyway. It's clearly been good business for Bandai Namco, and I'd wager my iScouter that having DLC themed around the theatrical release of Dragon Ball Z: Resurrection of F was good business as well. Especially when they finally renamed Super Saiyan God Super Saiyan to Super Saiyan Blue.
Which is also what you call a very sad cosplayer at an event when their wig malfunctions.
Last Updated: February 5, 2016