Dreamhack's final CS:GO major kicks off tomorrow in Cluj-Napoca, Romania. The most anticipated major of the year comes bearing heavy burdens for most teams who are pressured to perform, and of course will answer the question of whether or not Fnatic can make it three in a row. Here is your survival guide, and all you need to know.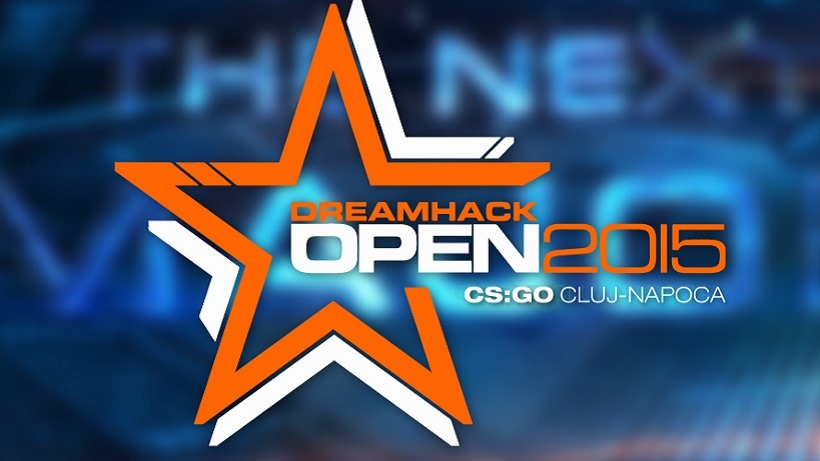 The Format
There are few notable changes happening at the last Major. For one the event will run for five days beginning tomorrow, whereas previous Dreamhack majors ran for the usual four. The event will kick off with the group stages, dedicating the entire weekend to the knock-out stages. The top sixteen teams (eight legends, eight challengers) are split into four groups of four, with top two making their way out of the group stages. Here are the groups
Group A
Fnatic
Luminosity
Cloud9
Vexed Gaming
My picks: Fnatic and Cloud9
Group B
TSM
Gamers2
MOUSESPORTS
FLIPSID3
My picks: TSM and MOUSESPORTS
Group C
Virtus.Pro
NIP
Titan
Team Liquid
My picks: Virtus.Pro and Titan
Group D
EnvyUS
Na'Vi
CLG
Team Dignitas
My picks: EnvyUS and Na'Vi
There could be some upsets on the horizon. NIP haven't been performing as of late, so they could always step it up and make it out of Group C. Luminosity have had a relatively good run as well in North America, as well as CLG. Group D will definitely be the one to watch this tournament.
Where to watch
Once again all matches will be streamed to DreamhackCS Twitch TV Channel.
The matches kick off at 11:00 AM (GMT+2), so make sure you tune in tomorrow. The tournament will run from 28th of October – 1st November.
Broadcasting Talent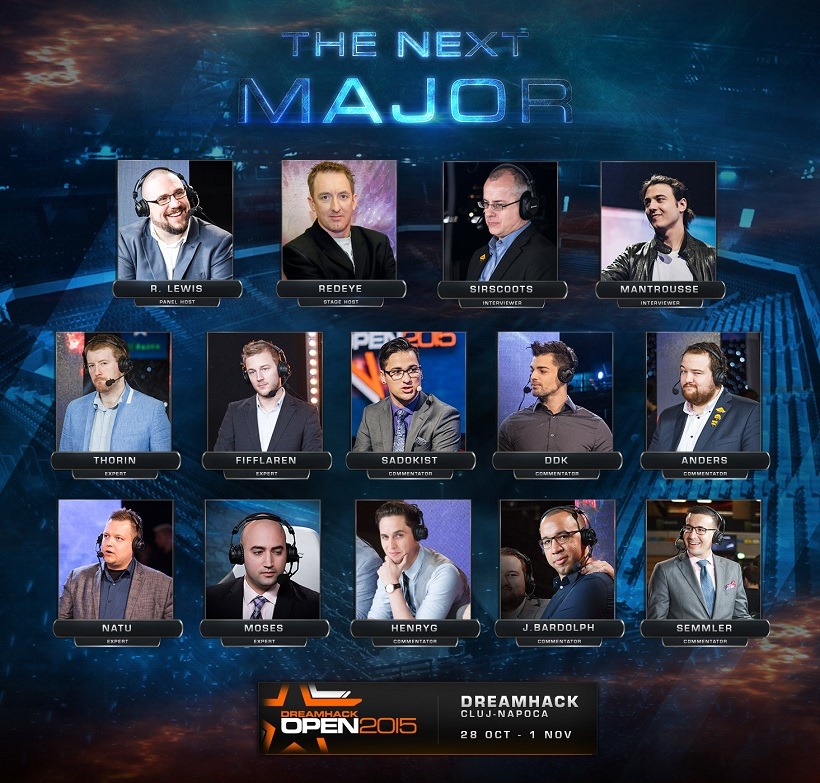 Panel host –  Richard Lewis
Stage host –  Paul "ReDeYe" Chaloner
Interviewer –  Pala "Mantrousse" Gilroy Sen
Interviewer –  Scott "SirScoots" Smith
Commentator –  Anders Blume
Commentator –  Auguste "Semmler" Massonnat
Commentator –  Matthew "Sadokist" Trivett
Commentator –  Henry "HenryG" Greer
Commentator –  Daniel "ddk" Kapadia
Commentator –  James Bardolph
Expert –  Duncan "Thorin" Shields
Expert –  Robin "Fifflaren" Johansson
Expert –  Joona "natu" Leppänen
Expert –  Jason "Moses "O'Toole
Source: Dremhack
Last Updated: October 27, 2015