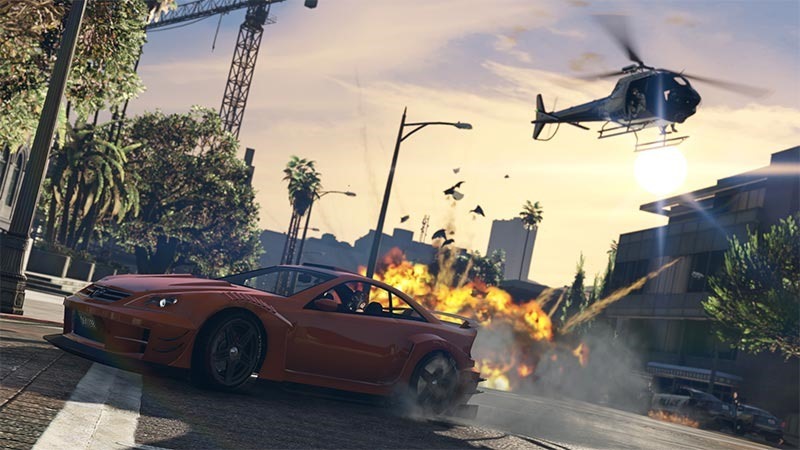 You just can't stop GTA 5, can you? Rockstar's open-world crime simulator has been coasting near the top of the charts since its original release on the last generation of consoles – and that was only bolstered by the release of the game on the newer consoles at the end of 2014, and on PC in 2015.
In a new earnings call, Take Two boss Strauss Zelnick told investors that the game has now sold over 75 million copies since its original release. That's a staggering number of digital crimes committed. If you consider that by last year November, the game had sold through 70 million copies, it means that the game has sold another 5 million copies just over the holiday period. That makes it the fourth best-selling game of all time. For interest's sake, the top three are Tetris, Minecraft and Wii Sports.
What makes this news particularly interesting is that with that holiday boost, GTA V actually sold more copies in 2016 than it did in 2015.
Grand Theft Auto V sold more units in 2016 than in 2015.

A monster. pic.twitter.com/Q2qF5G9nMH

— Daniel Ahmad (@ZhugeEX) February 7, 2017
"Grand Theft Auto V and Grand Theft Auto Online continue to outperform our expectations as they have in every quarter since their release" said Strauss Zelnick, Chairman and CEO of Take-Two. "Grand Theft Auto V remains the highest rated game of the current console generation and a must-have title for gamers on both console and PC with sell-in now surpassing 75 million units."
Much of its success is down to GTA Online, and the barrage of free (and paid!) content that Rockstar keeps adding to its online world of scumbaggery.
GTA V's success has helped increase Take Two's quarterly revenue quite substantially.
"Net revenue grew 15% to $476.5 million, as compared to $414.2 million in last year's fiscal third quarter. The largest contributors to net revenue in fiscal third quarter 2017 were Grand Theft Auto V and Grand Theft Auto Online, WWE 2K17, NBA 2K17, and Sid Meier's Civilization VI," The company said in a press release.
Last Updated: February 8, 2017