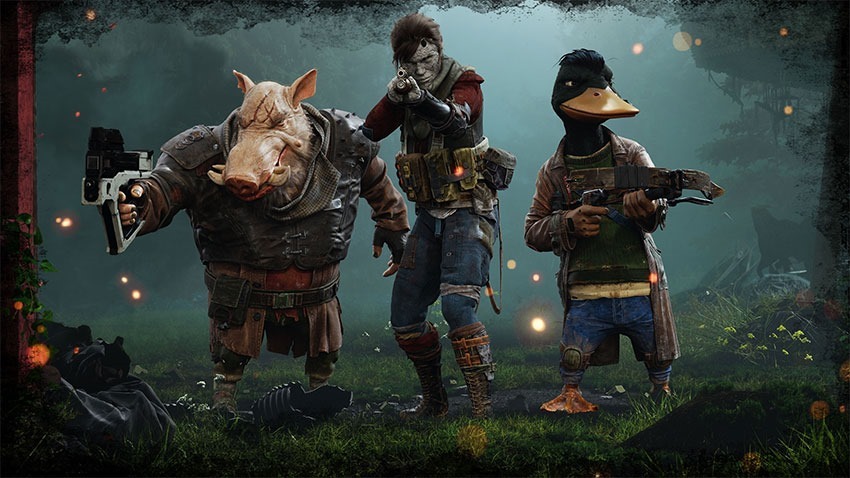 Mutant Year Zero: Road to Eden is one of the games this year that I'm personally looking most forward to, but it's also one of those games that I think is unfortunately going to fly under the radar. The game is based on a pen-and-paper RPG that was especially popular in Sweden, so any interest in the game that stems from its unnecessarily long name is from a very niche audience.
Hopefully, the game's intriguing mechanics, tough-as-nails gameplay and unique setting can give it a wider audience – but the biggest obstacle there is explaining just what the hell Mutant Year Zero: Road to Eden is.
That's where this video from publisher Funcom comes in, which gives a little more detail on the game's third party adventuring and sneaking, and its XCOM styled combat – along with the RPG-lite elements you get from looting.
Mutant Year Zero: Road to Eden is a tactical adventure game combining the turn-based combat of XCOM with story, exploration, stealth, and strategy. Take control of a team of Mutants navigating a post-human Earth. Created by a team including former HITMAN leads and the designer of PAYDAY.
And here's a list of features!
TACTICAL COMBAT:
Mutant Year Zero: Road to Eden is the ultimate fix for your tactical strategy addiction. Dive into a deep, turn-based, tactical combat system inspired by the XCOM games.
EXPLORE A POST-HUMAN EARTH:
Journey through a post-human world of abandoned cities, crumbling highways, and overgrown countryside. Check back at the Ark, a neon-bathed oasis of ill repute and questionable characters, to restock your supplies and plan out your next adventure.
CONTROL A TEAM OF MUTANTS:
A duck with an attitude problem and a boar with anger issues; these aren't your typical heroes. Get to know Dux, Bormin, Selma, and many other characters each with their own unique personality and deranged perspective on the world and their situation.
MASTER THE STEALTHY APPROACH:
Sneak through shadows to avoid conflict or to catch enemies unaware. Real-time stealth allows you full control of approach: sneak into an enemy camp, position the team of Mutants to your advantage, and gain the element of surprise.
UNLOCK MUTATIONS:
Unlock new mutations and abilities for your Mutants, such as Selma's Stoneskin, Bormin's Charge, and Dux' uncanny ability to sneak into a camp full of enemies unnoticed, despite being a 4-foot tall walking, talking duck with a crossbow.
DYNAMIC ENVIRONMENTS:
Use the environment to your advantage. Stay out of floodlights, hide from line of sight, or just blast down fully destructible walls and buildings and wreak utter havoc.
LOOT, LOOT EVERYWHERE:
From makeshift slingshots to high-powered rifles and top hats to police vests, make sure you equip your Mutants for the dangers ahead. Nothing says post-human quite like a mutated boar in spiked metal armor charging at you with a blunderbuss in his hands.
Last Updated: October 19, 2018