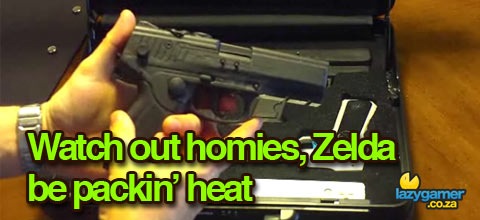 Besides being a generation behind in terms of hardware, the Nintendo Wii, complete with motion controllers and all, should be at the forefront of console shooters.
In reality, it just isn't. While there have been a few attempts at the genre on the Wii, none have gone so far as to really stand out and feel like something special. The bloke who sent this video to Engadget seems to have a different idea though.
What he has done, is create pistols for the Wii that have all of the buttons included on the gun, as well as directional movement controls, the nunchuck sensor and even the ability to use it with either hand.
This is just downright nifty. Maybe there is hope for Wii shooters after all. Video after the jump.
More info on Engadget's website
Last Updated: February 26, 2010