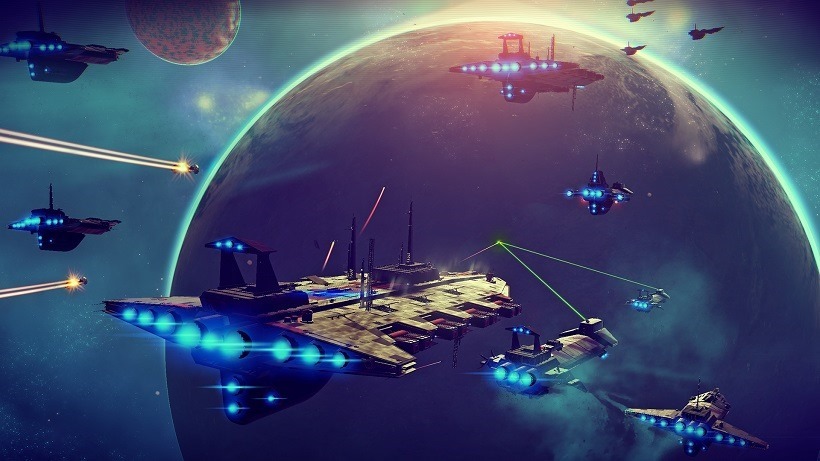 No Man's Sky is a technical and mathematical marvel. You only have to look at the game's absurdly small size of 6GB and its promises of a near infinite number of planets to explore to grasp just how much is being generated on the fly, and appreciate how difficult that must have been to program. Hello Games have been riding off this fascination since debut, but a Dutch company is claiming they might have stolen it.
Tilburg-based company Genicap (as reported by the German Telegraph and translated by NeoGAF) is claiming that Hello Games is making use of a formula for their procedural generation that actually doesn't belong to them. Genicap states that their "superformula" is still under patent with the company, and that Hello Games has no license to use it without their approval. Approval which they have never given.
Despite reaching out multiple times to the developer, Genicap claims that Hello Games never made any attempt to clarify the situation or absolve themselves of blame. Genicap's Jeroen Sparrow says they need to talk.
"We haven't provided a license to Hello Games. We certainly don't want to stop the launch, but if the formula is used we'll need to have a talk."
The term "superformula" is a particularly interesting one, if only for the fact that Sean Murray has personally referred to the algorithm behind No Man's Sky by that exact name in the past. Speaking to The New Yorker last year, Murray admitted that an equation, published in 2003 by Belgian plant geneticist Johan Gielis, was the basis behind the magic in the game. Gielies, coincidentally, is the Chief Research Officer at Genicap, and has owned the patent to the formula since 2000.
Hello Games has yet to publically comment on the claims. No Man's Sky is out on August 9th for PS4 and PC.
Last Updated: July 21, 2016