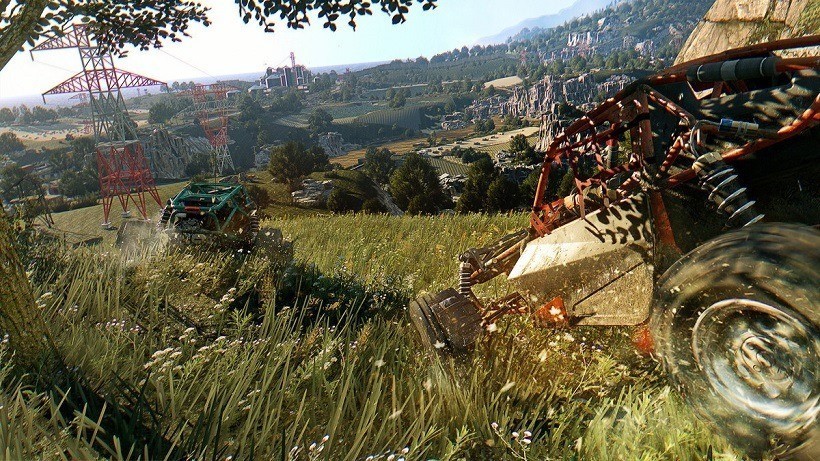 Around this time last year everyone was talking about Dying Light. it was the little zombie game that could – in the sense that it was somehow a game about zombies that still managed to be different, interesting and, most of all, fun. A year on and I'm still thinking about how well Dying Light kicked off what ended up being a great gaming year, and I can't help but hope The Following does the same.
A rather large and expansive add-onn for Dying Light, The Following is already introducing a few new things. There're vehicles this time around for starters, as well as some new weapons, locales and undead to keep you up at night. But The following isn't a lonely journey, which means you might come across some less hostile faces during its runtime. unfortunately they make the zombies seem far more appealing in various ways.
Taking a few hints from shows like The X-Files and Twin Peaks, Dying Light: The Following will feature some truly creepy cult members who seem to be waiting for their messiah to arrive. Three guess on who they're going to set their eyes on once you pitch up.
"Do you believe in prophecies? Are some of us meant for great deeds? Even if you don't want to believe, you might enjoy the new mystery vibe of Dying Light: The Following. Watch our story trailer and meet some of the new characters you will meet in this brand-new world. Who are they? What role does fate want them to play? The prophecy will be fulfilled on February 9th, 2016. Be ready."
This occult twist to Dying Light: The Following makes sense to me, and just ramps up the scare factor in a way that zombies alone wouldn't be able to. I half expect these cults to go full Walking Dead here, using the undead in weird ritualistic ways that will both disgust me and probably put me within inches of death. In a few words, I simply can't wait to dive back into Dying Light now and see just how messed up things have really become.
Last Updated: January 8, 2016