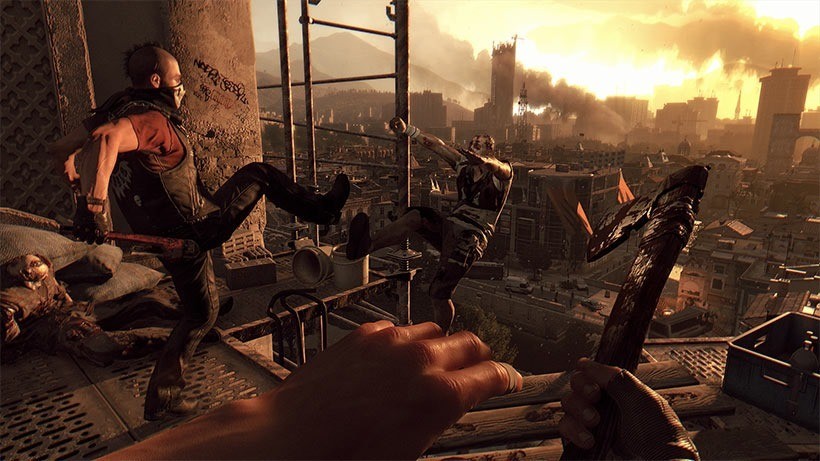 Dying Light is one of my favourite games from this generation so far. A supremely polished experience, it showed that developer Techland was capable of delivering on the promises they made with Dead Island. Dying Light was essentially that promise made whole, and was some of the best fun I've had in a game (save for the end bits, which were just torturous).
We already know that the game is getting a fully fledged expansion in The Following, which adds a new area, new weapons, new narratives, a vehicle and probably a million new Easter eggs – but the game is also being re-released as an enhanced version, which makes the game even better.
According to the developer, here's a quick list of the sort of changes that are coming to the "enhanced" version.
Legend System
Nightmare Difficulty
Bounties System
New Parkour Moves
New Enemy Attacks & Behaviors
#DrinkForDLC Content
New NPC Models
Enhanced Facial Expressions
Improved Human Enemy AI
Improved Volatile AI
Greater Firearm Variety
HUD and Video Filter Customizations
Audio Upgrades
Some of that sounds a bit vague and wishy-washy; Audio Upgrades? Okay then! Still, better AI is welcome, and better facial expressions and a few more NPC models is all welcome stuff.
The game will be sold for regular retail price, but will include all of the game's DLC, including the aforementioned The Following expansion pack.
"We didn't want to follow a beaten track and just re-release our game in a new wrapping with the current DLC added on," lead game designer Maciej Binkowski said in a statement. "That's why for the last half year we've been working on a ton of enhancements that we're now going to make available to everyone. We're adding bonus post-game content, a Nightmare difficulty level, nearly 100 new animations, new NPC models, advanced AI behaviors, and more. One year after the original release, Dying Light will be even bigger."
The Enhanced Edition will be coming in February next year, on the same day that The Following is released. Those who already own Dying Light will get the enhancements added to their game via patch, too. If you haven't played the game, I really can't recommend it enough, especially in co-op.
Last Updated: December 7, 2015