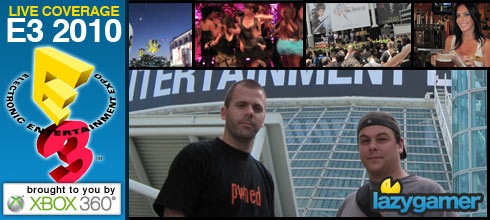 It would be a gross understatement to say that our week at E3 in Los Angeles was simply a crazy one.
Los Angeles is a crazy place, there is always something happening and the amount of crazy shit that you see on a daily basis just boggles the mind. I happened to have my camera handy for a lot of it, so that we could share our crazy experience with the show and the city.
I am in no way a video editor, but I managed to throw it all together using iMovie, so check out our insane week of E3, media briefings, parties, suicide girls, celebrities, strange hobo americans and a really large Activision party that had Usher, Eminem, Rehana, Chris Cornell and more performing live.
It really was an insane ride, so check out our adventures (along with our buddy Dawid Venter from G.E.A.R magazine) as we experienced life in Los Angeles, video after the jump.
Last Updated: June 28, 2010