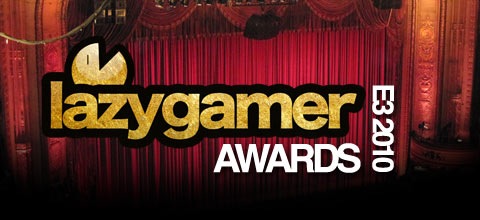 E3 has come and gone and while we are still constantly posting previews, pictures, videos and more from the event, it is time that we put our thoughts together and talk about the best games that were on show.
Every single console manufacture had something special to show. Be it the Nintendo 3DS, Microsoft Kinect or the Playstation Move, this show had a lot going for it.
While it was simply impossible to see everything on show, we take a look at the games that we saw that left a lasting impression.
Best Sports Game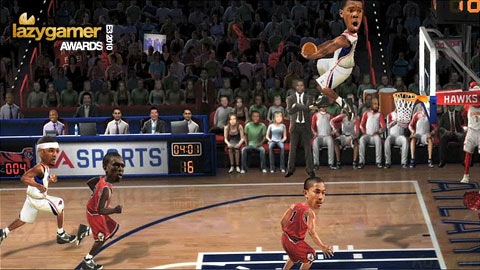 Nick:
Sports games are usually a dime a dozen every year thanks to annual releases of the same franchises (thanks EA). My personal favorite of the year wasn't your typical sports rehash though, but something I have been wanting for a long time – A new NBA Jam.
It's back on the Wii, better than ever and takes my top spot as best sports game at the show.
Winner: NBA Jam (Nintendo Wii)
Runner-up: Your Shape: Fitness Evolved (Xbox 360 Kinect)
Gavin:
I was blown away by Your Shape: Fitness Evolved, it is easily my top sports game of the show and I cannot wait to get a copy home… for the wife… obviously. Behind that I did like the entire idea of a Move powered Tiger Woods, my golf game sucks and I am really hoping this will improve it.
Winner: Your Shape: Fitness Evolved (Xbox 360 Kinect)
Runner-up: Tiger Woods 11 (Playstation Move)
Best Driving/Racing Game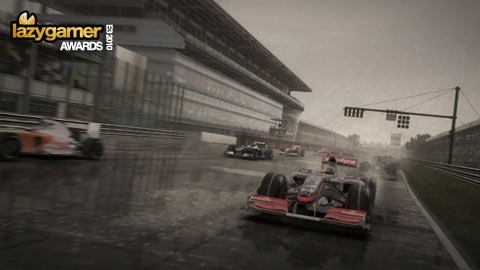 Nick:
All of you know by now that I am quite a petrol head, so while Gavin may not have been paying much attention, I was drooling all over the spectacular line-up of great racing games coming our way.
Codemasters' F1 2010, Driver: San Francisco, Need for Speed: Hot Pursuit 3, Test Drive Unlimited 2 and more were on show. While many of them really caught my attention, the winner was undoubtedly Codemasters' F1 2010. Jaw-dropping visuals, great feeling cars and some spectacular weather systems won this for me hands-down.
Winner: Codemasters' F1 2010
Runner-up: Need for Speed: Hot Pursuit 3
Gavin:
As Nick mentioned this is not my area of expertise… however from what I saw I have to pretty much agree with Nick here and add another runner up with Driver
Winner: Codemasters' F1 2010
Runner-up: Need for Speed: Hot Pursuit 3, Driver: San Franciso
Best Gran Turismo Game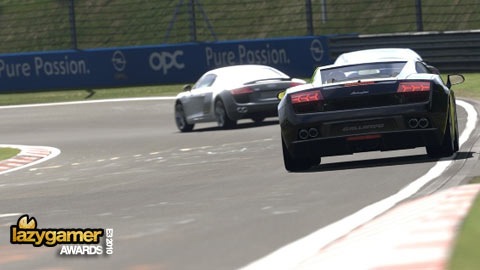 Nick:
Wondering where Gran Turismo 5 was in the last award line-up? The truth is that to put Gran Turismo 5 into that category just wouldn't be fair to all of those other poor saps making racing games.
You know the story… Gran Turismo 5 is looking phenomenal, playing as well as ever and has the Top Gear test track. It's taking forever to come out, but as the end time nears we can see that it's going to be well worth the wait.
Winner: Gran Turismo 5
Runner-up: Not having to wait in line if you don't want to play it in 3D
Gavin:
I played GT5 using the head tracking and racing seat with an Audi R8… it bored me senseless.
Winner: Being able to walk away from GT5
Best Fighting Game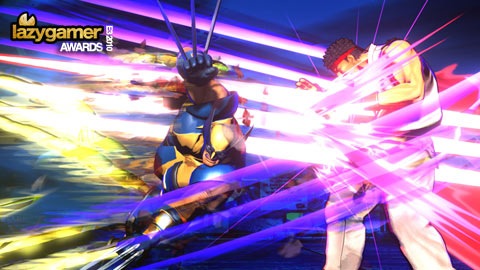 Nick:
Gavin wrote his piece about his best fighting game before I did, so I was able to see what he wrote before writing mine (cheating FTW).
While he is very right in saying that the new Mortal Kombat is looking like everything true Mortal Kombat fans have ever wanted, he is not the biggest fan of fighting games and forgot about one other little game you may have heard of.
That's right, I am talking about Marvel vs Capcom 3. I am honestly a bigger fan of the old MK series than I was of the MvC series back in the day. That said, I think the new MK is looking fantastic, but Marvel vs Capcom 3 is hands-down the winner of the show for me, with tons of playable characters and an insanely fun fighting system running on a brand new 3D engine.
Winner: Marvel vs Capcom 3
Runner-up: Mortal Kombat
Gavin:
I saw Mortal Kombat… could anything really be better than that?
Winner: Mortal Kombat Runner-up: Mortal Kombat
Best Action/Adventure Game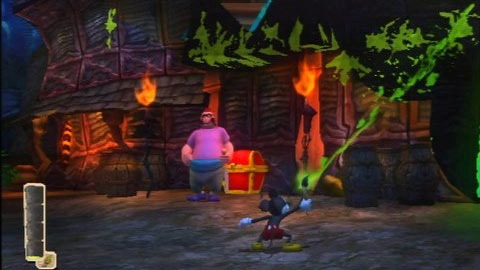 Nick:
Ok this one is going to be a little tough for me because there were a couple of great ones. I found that Enslaved was very impressive for the time that I spent playing with it and think that people really need to give this one more attention (my hands-on preview here).
As for everything else, we have Assassin's Creed: Brotherhood looking great, the almighty new Zelda: Skyward Sword and the new 3D Castlevania: Lord of Shadows (looked good, very heavy God of War feeling to it).
I don't know who to give it to. I would look really classy if I gave it to Zelda, but I didn't get to see that much of it. I think I am just going to cheat again. Yes, cheating sounds good.
Winner: Classic Choice – Zelda / New Age Choice – Enslaved
Runner-up: Assassin's Creed: Brotherhood
Gavin:
I managed to get around 30 minutes hands on time with Enslaved at Microsoft's booth and I have to say I was more than a little impressed. The controls feel natural and the platforming just feels right. The game appears to have a lot of depth and is something I am really looking forward to.
Winner: Enslaved
Runner-up: Epic Mickey
Best Shooting Game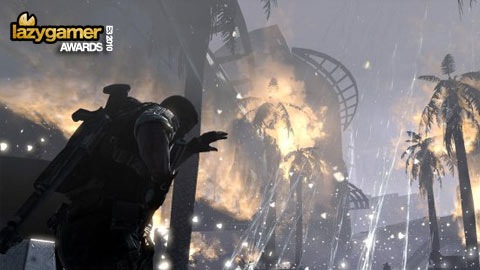 Nick:
OK these awards have just gotten ridiculous. With a line-up of shooters that are to die for I don't know what the heck to do anymore. Everone wins? No, can't do that, can I?
Gears of War 3, Killzone 3, Crysis 2, Vanquish, Mafia II, Medal of Honour, Spec Ops: The Line, Ghost Recon, XCOM, Black Ops… sigh.
Winner: Screw it, they all win. Seriously.
Runner-up: Going with Gavin on this one, Spec Ops: The Line was a very pleasant surprise, I hope that it reaches its potential.
Gavin:
I have to admit that I didn't get any close up time with Crysis 2 at E3 this year which was entirely my own fault, but from the shooters I saw I have to say that Medal of Honor is the one I am most excited about. It played really well and has just the right amount of strategy in it to lift it above the upcoming Black Ops… for now
Spec Ops: The Line was a big surprise and may have taken the crown if they let me hold that controller… this is one to look out for.
Winner: Medal of Honor
Runner-up: Spec Ops: The Line
Best Booth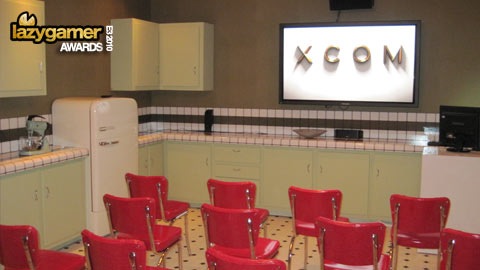 Nick:
There were a lot of impressive booths at this year's E3. With a show this big you have to do everything in your power to attract attention to your wares, and most companies really didn't hold back.
The console blokes all had big booths, and so did many of the major publishers, but if I had to only pick one, it would have to be the one that gave me the best access to games, and made me feel like I knew what I was doing there (booth babes don't hurt either).
Winner: Microsoft – Wins for its round layout that just had tons of games to play (with multiple consoles running so that queues were minimal). Kinect booths ran through the centre allowing media to be taken through quiet personalised guided tours while everyone else still got to watch (like a zoo really).
Runner-up: Sony – Tons of games to play, lots of 3D and Move gaming available, just a little spread out though and tough to know where the hell you were.
(Just a side note – Nintendo's booth really wasn't that bad, but thanks to the Nintendo 3DS and the new Zelda, the Nintendo booth pretty much became a fancy place for people to queue in the end).
Gavin:
E3 is all about the booths with every major publisher going all out to better their competitors. When deciding who had the best booth I took into consideration style, ease of use and amount on offer and while it was a really tough choice I had to go with 2K having the best booth with every behind the scenes room being amazingly themed. Like for example the XCom booth was a 1950's kitchen and the Spec Ops demo was set in a Dubai hotel lounge, and then Microsoft taking the runners up spot with the most amount of content and an incredible Kinect tour.
Winner: 2K
Runner-up: Microsoft
Best of Show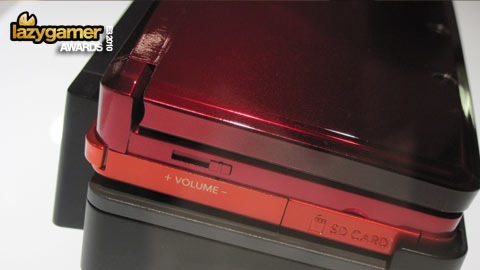 Nick:
Now this one's easy. Nothing at the show could come even close to touching the Nintendo 3DS. The waiting time to see one at the Nintendo stand was 4 hours, with queues to get into queues (no kidding). We tried it, it was amazing, the 3D blew our minds, that is all folks.
Winner: Nintendo 3DS
Runner-up: An overall great showing from everyone for 2010
Gavin:
What made the show for me was easily the Nintendo 3DS, it is an amazing piece of tech that you are going to have to try as soon as it hits the stores and my lasting memory of the event was the Activision Staples party, that was something out of this world.
Winner: Nintendo 3DS
Runner-up: Activision Party
Last Updated: July 1, 2010