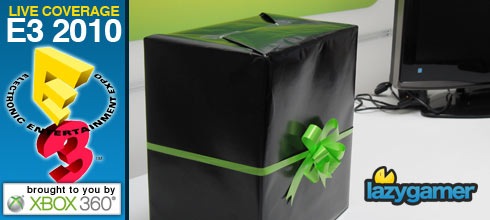 These Microsoft people are very clever, hey.
I had been booked for a round-table discussion at the J.W Marriott hotel during E3, but little did I know, that it was actually a secret unboxing session for the newer, smaller Xbox 360 that had not been announced up until that very day. The idea was that we were assigned to a booth, with a wrapped up Xbox 360, and had to unwrap it and set it up to see how it all looks/words.
Being from Lazygamer however, I managed to get this really nice bloke from Microsoft to do all of the work instead, and answer all my questions.
Here you go folks, full video of the unboxing and interrogation questions after the jump.
Last Updated: June 25, 2010