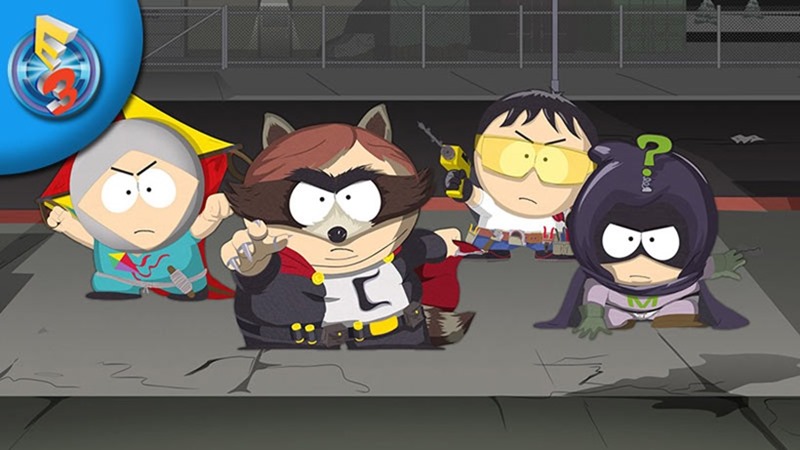 From the twisted minds behind Nazi zombie abortions running amok and ManBearPig, comes an all new South Park experience in The Fractured But Whole. The fantasy role-playing aspect is gone, as the familiar quartet of Stan, Kenny, Kyle and Cartman don capes and cowls to portray the guardians of South Park. And of course, it's all rather silly. Horribly so.
South Park creators Trey Marker and Matt Stone are on stage to talk about South Park: The Fractured But Whole. And diss Captain America: Civil War. Once again, players will assume the role of the new kid right after the events of The Stick of Truth, except he happens to be starting at square one all over again. The kids of South Park are split into two superhero groups, as Cartman leads his own faction as Coon and Friends on a quest to save the world. And make a billion dollars at the movie box office.
But enough exposition. Here's the gameplay trailer, which looks like more of The Stick of Truth, but with superhero combat mechanics this time that take advantage of space and time, cover, push and pull enemies, prop damage and using your powers to own your environment:
South Park:The Fractured But Whole will come with a remastered edition of South Park: The Stick of Truth for free. The Fractured But Whole will be released on December 6.
Last Updated: June 13, 2016