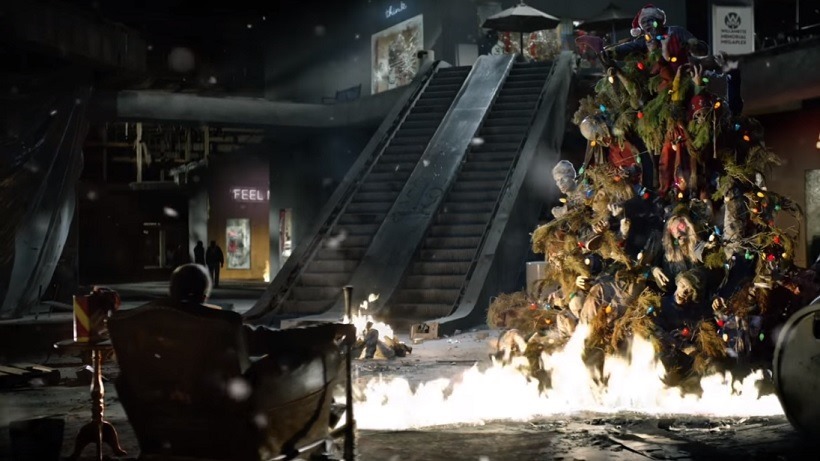 If you're looking for a dead serious zombie survival title, it's probably best to avoid the Dead Rising franchise. Capcom's undead series has always been a little more on the ridiculous side of things, and Dead Rising 4 is set to continue that trend. I know this for sure, because I managed to grab some quick time with the game at an after-hours Xbox event at E3.
What stood out for me the most with my limited hands on time is this – the weapons are just as crazy as I expected them to be. Dead Rising has always allowed players to make use of some good ol' fashioned zombie slaying stuff, like a baseball bat or shotgun. But then it also throws logic out of the window entirely, and makes room for the most bizarre forms of offense.
Don't believe me? See for yourself! Here's a quick compilation of all the toys I got to play with…
The demo started out simply enough. I had a submachine gun, and only a thousand or so zombies separating me from my objective. Mowing them down with that teeny weapon took just a little too long however, at least when compared to an axe I had that functioned identically to Mjölnir.
That's not all I got to play with though. Other weapons I dispatched the undead with included a an ice sword, a minigun, a flamethrower, a buggy, an exo suit, and…  an electrified go-kart? The madness didn't stop there. I got to play with some ridiculous Christmas-inspired forms of offense too. Did I just equip a weapon that shoots out explosive baubles? Yes, yes I did!
I think I only just got to scratch the surface of Dead Rising 4's arsenal in my demo. What else does the game have in store for zombie murdering fans? We'll have to wait until December to find out – just in time for the festive season.
Last Updated: June 23, 2016